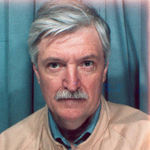 Guglielmo Antonutto
e-mail:
guglielmo.antonutto AT uniud.it
affiliation:
Università di Udine
research area(s):
Experimental Medicine
Course:
Biomedical and Biotechnological Sciences
University/Istitution:
Università di Udine
Guglielmo Antonutto was born in Udine 18/08/1947. He graduated in Biology (M.Sc.) and as M.D. at University of Trieste. He worked as Assistant Professor of Pathological Anatomy and Forensic Medicine at the School of Medicine of the University of Trieste from 1973 to 1988. From 1988 he became Assistant professor of Human Physiology at the School of Medicine of the University of Udine and in 2002 he became Associate professor of Human Physiology. From 2007 he is serving as Full Professor of Exercise and Sport Sciences at the Medical School of the University of Udine.
The research activity from 1988 is mainly concerning the physiological responses of human body to physical exercise and to exposure to extreme environments: namely to space flight (effects of prolonged microgravity exposure o skeletal muscle and cardiovascular system) and hypoxia (effects of high altitude dwelling on hemopoietic system). Therefore, he carried out researches in the following laboratories: Lab. Of Human Physiology at the Karolinska Institutet of Stockholm (S); Institute of Space Medicine of CNES at Toulouse (F); Cosmonauts Training Centre "Y. Gagarin" in Moscow (Ru); Astronauts Training Centre of the European Space Agency in Cologne (D).
From 1975 Guglielmo Antonutto has published 67 peer-reviewed articles indexed in PubMed: http://www.ncbi.nlm.nih.gov/pubmed?term=Antonutto%20G

The five most recent publications excluding reviews are:
Effects of acceleration in the G(z) axis on human cardiopulmonary responses to exercise.
Bonjour J, Bringard A, Antonutto G, Capelli C, Linnarsson D, Pendergast DR, Ferretti G.
Eur J Appl Physiol. 2011 Mar 25. [Epub ahead of print]

Determinants of oxygen consumption during exercise on cycle ergometer: the effects of gravity acceleration.
Bonjour J, Capelli C, Antonutto G, Calza S, Tam E, Linnarsson D, Ferretti G.
Respir Physiol Neurobiol. 2010 Apr 30;171(2):128-34. Epub 2010 Mar 3.

Bilateral deficit and EMG activity during explosive lower limb contractions against different overloads.
Rejc E, Lazzer S, Antonutto G, Isola M, di Prampero PE.
Eur J Appl Physiol. 2010 Jan;108(1):157-65. Epub 2009 Sep 19.

Fragmentation of human erythrocyte actin following exposure to hypoxia.
Risso A, Santamaria B, Pistarino E, Cosulich ME, Pompach P, Bezouska K, Antonutto G.
Acta Haematol. 2010;123(1):6-13. Epub 2009 Nov 10.

Red blood cell senescence and neocytolysis in humans after high altitude acclimatization.
Risso A, Turello M, Biffoni F, Antonutto G.
Blood Cells Mol Dis. 2007 Mar-Apr;38(2):83-92. Epub 2006 Dec 26.
Project Title:
Human physiology
The project aims to develop research standards in Ergonomics especially concerning comfort of seats and comfort of living in environments as ships, boats and motor homes.