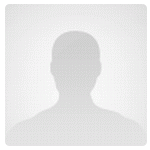 Maria Rescigno
e-mail:
maria.rescigno AT ieo.eu
affiliation:
IEO - Istituto Europeo di Oncologia
research area(s):
Immunity And Infection
Course:
Molecular Medicine: Molecular Oncology and Computational Biology
University/Istitution:
Università di Milano, UNIMI-SEMM
Immunobiology of Dendritic Cells and Immunotherapy

Dendritic cells (DC) comprise a family of professional antigen presenting cells unique in their capacity to modulate T cell responses. DC play a primary role in pathogen protection, in central and peripheral tolerance and in anticancer immune responses. Understanding basic mechanisms governing DC function in biology and pathology can be instrumental to unravel how an immune response is initiated and to shape new protocols for immune intervention. In our unit we study the interaction of DC with recombinant bacteria both in vitro and in vivo with the aim of establishing new protocols for cancer immunotherapy. We have proposed bacteria as tumor antigen delivery systems to load DC in vitro or directly in vivo because of their capacity to simultaneously deliver antigenic and activation stimuli to DC. Bacteria can be used as 'trojan' horses to deliver self antigens (as tumor antigens) in a non-self context thus fooling the immune system and inducing a strong response towards the tumor antigen, which could be otherwise tolerated.

Two lines of research are being developed in this unit. The first one is aimed at identifying new approaches to target DC with recombinant bacteria both in vitro and in vivo; the second one is aimed at understanding basic mechanisms governing the interplay of DC with epithelial cells and different classes of bacteria at mucosal surfaces. For the first line of research we have shown that bacteria expressing tumor associated antigens can be safely used to target DC in vitro and in vivo. Different bacterial strains (including attenuated strains of Salmonella typhimurium) can be employed to preferentially initiate systemic versus mucosal immune responses. Tumor protection against melanoma in mice both in vaccination and therapeutic approaches could be detected. The second line of research is based on the observation that dendritic cells can engulf directly bacteria across mucosal epithelia by intercalating between epithelial cells and by establishing new tight-junctions like structures with neighboring epithelial cells. The role of pathogenic versus commensal bacteria in governing DC-epithelial cells interplay is currently being analyzed in terms of subsequent activation of immune system cells including T and B lymphocytes.
1)Avogadri F, Martinoli C, Petrovska L, Chiodoni C, Transidico P, Colombo MP, Dougan G, Rescigno M
Cancer immunotherapy based on killing of Salmonella-infected tumour cells
(2005) Cancer Res.65:3920-7
2)Rimoldi, M., Chieppa, M., Salucci, V., Sonzogni, A., Nespoli, A., Viale, G., Allavena, P., Rescigno, M.
Intestinal immune homeostasis is regulated by the cross-talk between epithelial cells and dendritic cells.
(2005) Nat Immunol. 6:507-14.
3)Martinoli C, Chiavelli A, and Rescigno M.
Entry route of Salmonella typhimurium directs the type of induced immune response.
Immunity, 2007 Dec;27(6):975-84.
4)Rotta G, Matteoli G, Mazzini E, Nuciforo P, Colombo MP, Rescigno M.
Contrasting roles of SPARC-related granuloma in bacterial containment and in the induction of anti-Salmonella typhimurium immunity.
J Exp Med. 2008 Mar 17;205(3):657-67. Epub 2008 Mar 3.
5)Avogadri, F., Mittal, D, Saccheri, F., Sarrafiore M., Ciocca M., Larghi, P., Orecchia, R., and Rescigno M.
Intratumoral Salmonella typhimurium induces systemic antitumor immune response that is directed by low dose radiation to treat distal disease.
Eur. J. Immunol. 2008 Jul;38(7):1937-47.
6)Cerutti A, Rescigno M.
The biology of intestinal immunoglobulin A responses. Immunity.
2008 Jun;28(6):740-50.
7)Rescigno M, Lopatin U, Chieppa M.
Interactions among dendritic cells, macrophages, and epithelial cells in the gut: implications for immune tolerance.
Curr Opin Immunol. 2008 Dec;20(6):669-75. Epub 2008 Oct 22.
8)Iliev ID, Mileti E, Matteoli G, Chieppa M, Rescigno M.
Intestinal epithelial cells promote colitis-protective regulatory T-cell differentiation through dendritic cell conditioning.
Mucosal Immunol. 2009 Jul;2(4):340-50. Epub 2009 Apr 22.
(2005) Nat Immunol. 6:507-14.
9)Iliev ID, Spadoni I, Mileti E, Matteoli G, Sonzogni A, Sampietro GM, Foschi D, Caprioli F, Viale G, Rescigno M.
Human intestinal epithelial cells promote the differentiation of tolerogenic dendritic cells.
Gut. 2009 Nov;58(11):1481-9.
10)Rescigno M, Di Sabatino A.
Dendritic cells in intestinal homeostasis and disease.
J Clin Invest. 2009 Sep;119(9):2441-50.
11)Mileti E, Matteoli G, Iliev ID, Rescigno M.
Comparison of the immunomodulatory properties of three probiotic strains of Lactobacilli using complex culture systems: prediction for in vivo efficacy.
PLoS One. 2009 Sep 16;4(9):e7056.
12)Daneman R, Rescigno M.
The Gut Immune Barrier and the Blood-Brain Barrier: Are They So Different?
Immunity. 2009 Nov 20;31(5):722-35.
13)Matteoli G, Mazzini E, Iliev ID, Mileti E, Fallarino F, Puccetti P, Chieppa M, Rescigno M.
Gut CD103+ dendritic cells express indoleamine 2,3-dioxygenase which influences T regulatory/T effector cell balance and oral tolerance induction.
Gut. 2010 May;59(5):595-604
14)Mittal D, Saccheri F, Vénéreau E, Pusterla T, Bianchi ME, Rescigno M.
TLR4-mediated skin carcinogenesis is dependent on immune and radioresistant cells.
EMBO J. 2010 Jul 7;29(13):2242-52.
15)Saccheri F, Pozzi C, Avogadri F, Barozzi S, Faretta M, Fusi P, Rescigno M.
Bacteria-induced gap junctions in tumors favor antigen cross-presentation and antitumor immunity.
Sci Transl Med. 2010 Aug 11;2(44):44ra57.
16)Rescigno M.
Intestinal dendritic cells.
Adv Immunol. 2010;107:109-38. Review.
17)Arumugam M, Raes J, Pelletier E, Le Paslier D, Yamada T, Mende DR, Fernandes GR, Tap J, Bruls T, Batto JM, Bertalan M, Borruel N, Casellas F, Fernandez L, Gautier L, Hansen T, Hattori M, Hayashi T, Kleerebezem M, Kurokawa K, Leclerc M, Levenez F, Manichanh C, Nielsen HB, Nielsen T, Pons N, Poulain J, Qin J, Sicheritz-Ponten T, Tims S, Torrents D, Ugarte E, Zoetendal EG, Wang J, Guarner F, Pedersen O, de Vos WM, Brunak S, Doré J; MetaHIT Consortium, Antolín M, Artiguenave F, Blottiere HM, Almeida M, Brechot C, Cara C, Chervaux C, Cultrone A, Delorme C, Denariaz G, Dervyn R, Foerstner KU, Friss C, van de Guchte M, Guedon E, Haimet F, Huber W, van Hylckama-Vlieg J, Jamet A, Juste C, Kaci G, Knol J, Lakhdari O, Layec S, Le Roux K, Maguin E, Mérieux A, Melo Minardi R, M'rini C, Muller J, Oozeer R, Parkhill J, Renault P, Rescigno M, Sanchez N, Sunagawa S, Torrejon A, Turner K, Vandemeulebrouck G, Varela E, Winogradsky Y, Zeller G, Weissenbach J, Ehrlich SD, Bork P.
Enterotypes of the human gut microbiome.
Nature. 2011 May 12;473(7346):174-80. Epub 2011 Apr 20.
18)Rescigno M.
The intestinal epithelial barrier in the control of homeostasis and immunity.
Trends Immunol. 2011 Jun;32(6):256-64. Epub 2011 May 11.
No projects are available to students for the current accademic year.