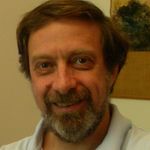 Guido Tarone
e-mail:
guido.tarone AT unito.it
affiliation:
Università di Torino
research area(s):
Genetics And Genomics, Molecular Biology
Course:
Biomedical Sciences and Human Oncology
University/Istitution:
Università di Torino
Education
1974 Ph.D. in Cell Biology at the University of Torino, summa cum laude.
Positions
1972 - 1974 Ph.D. student at the Department of Human Anatomy, University of Torino, Italy.
1974 - 1976 Postdoctoral fellow at the Department of Human Anatomy, University of Torino, Italy
1976 - 1977 Postdoctoral research associate at the Department of Pathology, Yale University
Conn. U.S.A.
1977 - 1981 Research fellow of the National Research Council at the Chair of Histology and
Embryology, University of Trieste, Italy
1981 - 1987 Assistant professor at the Department of Biomedical Sciences and Oncology,
University of Torino, Italy.
1983 Visiting scientist (January-March) at the Winstar Institute in the laboratory of Clayton
Buck, Philadelphia, PA, USA.
1987-1992 Assistant professor at the Department of Genetic, Biology and Biochemistry,
University of Torino, Italy.
1989 Visiting scientist (July-September) at the La Jolla Cancer Research Foundation in the
laboratory of Erkki Ruoslahti, La Jolla, CA, USA.
1992-1994 Associated Professor of Cell Biology, Department of Genetics Biology and
Biochemistry, University of Torino, Torino, Italy.
1994-1997. Full Professor of Cell Biology, University of Rome "La Sapienza", Rome, Italy
1997-present Full Professor of Cell Biology, Department of Genetics Biology and Biochemistry,
University of Torino, Torino, Italy
2000 July-September Ludwing Visiting Professor, Department of Pathology, Columbia University,
New York, USA


Invited Presentations
1997 Speaker Symposium on "Molecular Basis of Cell-Matrix Interactions" Staffelstein,
Germany, April
1997 Speaker European Cytoskeletal Forum, Siena, Italy, September.
1997 Speaker ESF conference on "Molecular Biology of Cellular Interactions" Granada,
Spain, October
1998 Speaker FECTS Meeting, Uppsala Sweden, August
1 Speaker IUBM Meeting Jerusalem, Israel October
2 Speaker FEBS Meeting Nice, France June
1999 Speaker ESF meeting Castelvecchio Pascoli, Italy October
2000 Speaker Euroconference "Heart failure: an epidemic of the 21 century", Paris June.
2000 Speaker Gordon Conference "Signaling by Cell Adhesion Receptors" Newport USA July
2001 Speaker Workshop on "Muscle formation and Regeneration" Potsdam, Germany June.
2001 Speaker European Muscle Conference, Pavia, Italy September.
2001 Seminar Biocenter, University of Oulu, Finland, December.
2003 Seminar, University of Manchester, Manchester, UK, Febbruary
2003 Speaker, European meeting on Heart failure / ISHR-ES 2003, Strasbourg, France, June
2003 Chairman, Functional Genomics in Heart Failure, Waldeck, Germany, June
2003 Speaker, Workshop on "Biomechanical phenotype regulation in the cardio-vascular
system" Gottingen, Germany November.
2004 Speaker, European Society of Cardiology, Munich, Germany, August.
2005 Molecular Mechanisms in Heart Failure Winter meeting ISOLA 2000, France, Jannuary
2005 Seminar IIMCB, Varsav, Poland, Febbruary
2005 Speaker, Keystone Symposium Molecular Biology of Cardiac Diseases and
Regeneration, Steamboat Springs, Colorado, April
2005 Seminar Center for Cardiovascular Research, Charité Berlin, Germany, June
2006 Seminar at Hubrecht Laboratory, The Royal Netherlands Academy of Science,
November
2006 Seminar at Unit of Pharmacology and Therapeutics, University of Louvain Medical
School, November
2006 Seminar at Cardiovascular Division, King's College London, December
Co-Chairman of the 12th Lecture Course on Biophysics and Molecular Biology "Integration of
Signaling Pathways in the Control of Cell Fate" Cividale del Friuli, Italy, 1996 July
Co-Chairman of the European Science Foundation Meeting on "Molecular Biology of Cellular
Interaction", Castelvecchio Pascoli, Italy, 1999 October
Chairman of the European Science Foundation Meeting on "Molecular Biology of Cellular
Interaction", Giens, France, 2001 September

Inventions.
Patent # 461,349 "Novel Fibronectin Receptor" E Ruoslahti, G. Tarone, F.G. Giancotti, and B. Vogel
awarded 12/8/1992
Patent PCT WO 2004/056176 A1 " Melusin, A Muscle Specific Protein, As A Drug Target For
Prevention Of Heart Failure In Response To Pressure Overload" M. Brancaccio,
G.Tarone, L.Silengo, F.Altruda, L.Fratta and G.Lembo.

The major interest of the laboratory is to investigate the molecular mechanism controlling cardiac hypertrophy.
We have identified Melusin, a muscle specific protein acting downstream of integrins, as key player in triggering adaptive cardic response to different stress stimuli. Genetically modified mice lacking melusin expression fail to activate a compensatory cardiac hypertrophy program in response to stress conditions such as chronic pressure overload of the left ventricle (Brancaccio et al. 2003a). At the same time, forced expression of melusin in the heart of transgenic mice efficiently protects from left ventricle dilation and failure when heart is subjected to chronic pressure overload (De Acetis et al 2005) or to myocardial infarct (Unsöld et al. 2010 submitted). Melusin over"expression in the heart protects cardiomyocytes from apoptosis, prevents interstitial fibrosis deposition, reduces inflammation and promotes capillary vessel formation overall contributing to a compensatory remodeling of the cardiac tissue (De Acetis et al 2005). Melusin is reduced in hearts of human patients affected by dilated cardiomyopathy and reduction level parallels the functional cardiac impairment (Brokat et al 2007). Based on these data, we are currently testing the therapeutic value of melusin gene therapy using adeno associated virus vector AAV9 in animal models of heart failure.

Studies in genetically modified mice indicated that, in response to mechanical stimuli, melusin activates ERK and AKT signaling, two major pathways involved in cardiac remodelling.
Co-immunoprecipitation and mass spectrometry analysis allowed to identify IQGAP1, a scaffold protein for RAF-MEK-ERK kinases, as major melusin-binding protein. On going work is aimed to define the role of IQGAP1 in melusin-dependent ERK1/2 and AKT signalling. Additional melusin-binding proteins involved in fatty acid metabolism and melusin-regulated genes will also be investigated.
1. IQGAP1 regulates ERK1/2 and AKT signalling in the heart and sustains functional remodelling upon pressure overload.
Sbroggiò M, Carnevale D, Bertero A, Cifelli G, De Blasio E, Mascio G, Hirsch E, Bahou WF, Turco E, Silengo L, Brancaccio M, Lembo G, Tarone G.
Cardiovasc Res. 2011 Jun 17. [Epub ahead of print]

2. p130Cas is an essential transducer element in ErbB2 transformation.
Cabodi S, Tinnirello A, Bisaro B, Tornillo G, del Pilar Camacho-Leal M, Forni G, Cojoca R, Iezzi M, Amici A, Montani M, Eva A, Di Stefano P, Muthuswamy SK, Tarone G, Turco E, Defilippi P.
FASEB J. 2010 Oct;24(10):3796-808. Epub 2010 May 26.

3. Morgana/CHP-1 is a novel chaperone able to protect cells from stress.
Michowski W, Ferretti R, Wisniewska MB, Ambrozkiewicz M, Beresewicz M, Fusella F, Skibinska-Kijek A, Zablocka B, Brancaccio M, Tarone G, Kuznicki J.
Biochim Biophys Acta. 2010 Sep;1803(9):1043-9. Epub 2010 May 20.

4. Morgana/chp-1, a ROCK inhibitor involved in centrosome duplication and tumorigenesis.
Ferretti R, Palumbo V, Di Savino A, Velasco S, Sbroggiò M, Sportoletti P, Micale L, Turco E, Silengo L, Palumbo G, Hirsch E, Teruya-Feldstein J, Bonaccorsi S, Pandolfi PP, Gatti M, Tarone G, Brancaccio M.
Dev Cell. 2010 Mar 16;18(3):486-95.

5. Melusin gene (ITGB1BP2) nucleotide variations study in hypertensive and cardiopathic patients.
Palumbo V, Segat L, Padovan L, Amoroso A, Trimarco B, Izzo R, Lembo G, Regitz-Zagrosek V, Knoll R, Brancaccio M, Tarone G, Crovella S.
BMC Med Genet. 2009 Dec 17;10:140.

6. Convergence of integrins and EGF receptor signaling via PI3K/Akt/FoxO pathway in early gene Egr-1 expression.
Cabodi S, Morello V, Masi A, Cicchi R, Broggio C, Distefano P, Brunelli E, Silengo L, Pavone F, Arcangeli A, Turco E, Tarone G, Moro L, Defilippi P.
J Cell Physiol. 2009 Feb;218(2):294-303.

7. The mammalian CHORD-containing protein melusin is a stress response protein interacting with Hsp90 and Sgt1.
Sbroggiò M, Ferretti R, Percivalle E, Gutkowska M, Zylicz A, Michowski W, Kuznicki J, Accornero F, Pacchioni B, Lanfranchi G, Hamm J, Turco E, Silengo L, Tarone G, Brancaccio M.
FEBS Lett. 2008 Jun 11;582(13):1788-94. Epub 2008 May 12.

8. Laminin-binding integrin alpha7 is required for contractile phenotype expression by human airway myocytes.
Tran T, Ens-Blackie K, Rector ES, Stelmack GL, McNeill KD, Tarone G, Gerthoffer WT, Unruh H, Halayko AJ.
Am J Respir Cell Mol Biol. 2007 Dec;37(6):668-80. Epub 2007 Jul 19.

9. Alternative BCR/ABL splice variants in Philadelphia chromosome-positive leukemias result in novel tumor-specific fusion proteins that may represent potential targets for immunotherapy approaches.
Volpe G, Cignetti A, Panuzzo C, Kuka M, Vitaggio K, Brancaccio M, Perrone G, Rinaldi M, Prato G, Fava M, Geuna M, Pautasso M, Casnici C, Signori E, Tonon G, Tarone G, Marelli O, Fazio VM, Saglio G.
Cancer Res. 2007 Jun 1;67(11):5300-7.

10. p140Cap protein suppresses tumour cell properties, regulating Csk and Src kinase activity.
Di Stefano P, Damiano L, Cabodi S, Aramu S, Tordella L, Praduroux A, Piva R, Cavallo F, Forni G, Silengo L, Tarone G, Turco E, Defilippi P.
EMBO J. 2007 Jun 20;26(12):2843-55. Epub 2007 May 24.


Project Title: