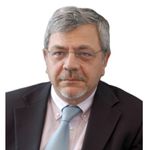 Roberto Di Lauro
e-mail:
rdilauro AT unina.it
affiliation:
Università di Napoli Federico II
research area(s):
Developmental Biology, Genetics And Genomics
Course:
Genetics and Molecular Medicine
University/Istitution:
Università di Napoli Federico II
Roberto Di Lauro is full professor of Medical Genetics at the University of Naples and President of the Stazione Zoologica Anton Dohrn in Naples, an Italian Institution devoted to research in marine biology and ecology. As president of the Stazione Zoologica, Roberto Di Lauro is coordinating the European Marine Biological Resource Center (EMBRC), a distributed infrastructure dedicated to Marine Biology included in the second ESFRI roadmap of the European Union
Roberto Di Lauro is a molecular biologist with specific interest in the field of gene expression and of embryonal development. From 1984 to 1986 he has been Visiting Scientist at the Laboratory of Biochemistry, National Cancer Institute, NIH, USA and from 1986 to 1991 Group Leader at the European Molecular Biology Laboratory. From 1991 he is member of the European Molecular Biology Organization and has served as member of the EMBO Council for the period 2004-2006. He is also member of the Scientific Advisory Council for the European Laboratory of Molecular Biology (Heidelberg, Germany) for the period 2005-2010. He has received the following awards: Fogarty Scholar, National Institute of Health, Bethesda MD, USA (1999); Merck Prize of the European Thyroid Association (2000); Spinoza Professorship, Amsterdam University (2000); "Giovan Battista Dalla Porta" Prize, Italy (2002); "Commendatore al merito della Repubblica Italiana" awarded by the President of Italy (2007).
- Regulation of thyroid specific gene expression
- Relationship between differentation and tumoral trasformation in thyroid
- Molecular Genetics of thyroid embrionic development
- Animal models of thyroid dysgenesis
Dentice, M., Cordeddu, V., Rosica, A., Ferrara, A.M., Santarpia, L., Salvatore, D., Chiovato, L., Perri, A., Moschini, L., Fazzini, C., Olivieri, A., Costa, P., Stoppioni, V., Baserga, M., De Felice, M., Sorcini, M., Fenzi, G., Di Lauro, R., Tartaglia, M. and Macchia, P.E. (2006). Missense mutation in the transcription factor NKX2-5: a novel molecular event in the pathogenesis of thyroid dysgenesis. J Clin Endocrinol Metab 91, 1428-33.

Landgraf, P., Rusu, M., Sheridan, R., Sewer, A., Iovino, N., Aravin, A., Pfeffer, S., Rice, A., Kamphorst, A.O., Landthaler, M., Lin, C., Socci, N.D., Hermida, L., Fulci, V., Chiaretti, S., Foà, R., Schliwka, J., Fuchs, U., Novosel, A., Müller, R.U., Schermer, B., Bissels, U., Inman, J., Phan, Q., Chien, M., Weir, D.B., Choksi, R., De Vita, G., Frezzetti, D., Trompeter, H.I., Hornung, V., Teng, G., Hartmann, G., Palkovits, M., Di Lauro, R., Wernet, P., Macino, G., Rogler, C.E., Nagle, J.W., Ju, J., Papavasiliou, F.N., Benzing, T., Lichter, P., Tam, W., Brownstein, M.J., Bosio, A., Borkhardt, A., Russo, J.J., Sander, C., Zavolan, M., Tuschl, T. (2007). A mammalian microRNA expression atlas based on small RNA library sequencing. Cell 129, 1401-14.

Calì, G., Zannini, M., Rubini, P., Tacchetti, C., D'Andrea, B., Affuso, A., Wintermantel, T., Boussadia, O., Terracciano, D., Silberschmidt, D., Amendola, E., De Felice, M., Schütz, G., Kemler, R., Di Lauro, R., Nitsch, L. (2007). Conditional inactivation of the E-cadherin gene in thyroid follicular cells affects gland development but does not impair junction formation. Endocrinology 148, 2737-46.

Milenkovic, M., De Deken, X., Jin, L., De Felice, M., Di Lauro, R., Dumont, J.E., Corvilain, B. and Miot, F. (2007). Duox expression and related H2O2 measurement in mouse thyroid: onset in embryonic development and regulation by TSH in adult. J Endocrinol. 192, 615-26.

Minopoli, G., Stante, M., Napolitano, F., Telese, F., Aloia, L., De Felice, M., Di Lauro, R., Pacelli, R., Brunetti, A., Zambrano, N. and Russo, T. (2007). Essential roles for Fe65, Alzheimer amyloid precursor-binding protein, in the cellular response to DNA damage. J Biol Chem 282, 831-5.

Errico, F., Nisticò, R., Palma, G., Federici, M., Affuso, A., Brilli, E., Topo, E., Centonze, D., Bernardi, G., Bozzi, Y., D'Aniello, A., Di Lauro, R., Mercuri, N.B. and Usiello, A. (2008). Increased levels of d-aspartate in the hippocampus enhance LTP but do not facilitate cognitive flexibility. Mol Cell Neurosci 37, 236-46.

Errico, F., Santini, E., Migliarini, S., Borgkvist, A., Centonze, D., Nasti, V., Carta, M., De Chiara, V., Prosperetti, C., Spano, D., Herve, D., Pasqualetti, M., Di Lauro, R., Fisone, G. and Usiello, A. (2008). The GTP-binding protein Rhes modulates dopamine signalling in striatal medium spiny neurons. Mol Cell Neurosci 37, 335-45.

To M.D, Wong C.E., Karnezis A.N., Del Rosario R., Di Lauro R. and A. Balmain (2008). Kras regulatory elements and exon 4A determine mutation specificity in lung cancer. Nature Genetics 40, 1240-1244.

Baratta, M.G., Porreca, I. and Di Lauro R. (2009). Oncogenic Ras Blocks the cAMP Pathway and Dedifferentiates Thyroid Cells Via an Impairment of Pax8 Transcriptional Activity. Mol. Endocrinol 23, 838-848.

Talotta, F., Cimmino, A., Matarazzo, M.R., Casalino, L., De Vita, G., D'Esposito, M., Di Lauro, R. and Verde, P. (2009). An autoregulatory loop mediated by miR-21 and PDCD4 controls the AP-1 activity in RAS transformation. Oncogene 28, 73-84.

Alotaibi, H., Yaman, E., Salvatore, D., Di Dato, V., Telkoparan, P., Di Lauro, R. and Tazebay, U. H. (2010). Intronic elements in the Na+/I- symporter gene (NIS) interact with retinoic acid receptors and mediate initiation of transcription. Nucleic Acid Res 38, 3172-3185.

Amendola, E., Sanges, R., Galvan, A., Dathan, N., Manenti, G., Ferrandino, G., Alvino, F.M., Di Palma, T., Scarfò, M., Zannini, M., Dragani, T.A., De Felice, M. and Di Lauro, R. (2010). A Locus on Mouse Chromosome 2 is involved in susceptibility to congenital hypothyroidsm and contains an essential gene expressed in thyroid. Endocrinology 151, 1948-58.

Nitsch, L., Di Dato, V., di Gennaro, A., de Cristofaro, T., Abbondante, S., De Felice, M., Zannini, M. and Di Lauro, R. (2010). Comparative genomics reveals a functional thyroid-specific element in the far upstream region of the PAX8 gene. BMC Genomics 11, 306.

Frezzetti D., De Menna M., Zoppoli P., Guerra C., Ferraro A., Bello A.M., De Luca P., Clabrese C., Fusco A., Ceccarelli M., Zollo M., Barbacid M., Di Lauro R. and De Vita G. (2011). Upregulation of miR-21 by Ras in vivo and its role in tumor growth. Oncogene 30, 275-286.

Silberschmidt, D., Rodriguez-Mallon, A., Mithboakar, P., Calì, G., Amendola, E., Sanges, R., Zannini, M., Scarfò, M., De Luca, P., Nitsch, L., Di Lauro, R. and De Felice, M. (2011). In vivo role of different domains and of phosphorylation in the transcription factor Nkx2-1. BMC Developmental Biology 23, 11-19.
Project Title:
Functional analysis of novel Ras effectors in epithelial neoplastic transformation.
Project Title:
Identification and functional study of genes involved in both development and neoplastic transformation of the thyroid.