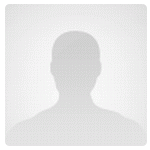 Luigi Racioppi
e-mail:
racioppi AT unina.it
affiliation:
Università di Napoli Federico II
research area(s):
Immunity And Infection, Experimental Medicine
Course:
Molecular Pathology and Pathophysiology
University/Istitution:
Università di Napoli Federico II
Luigi Racioppi graduates in 1985 in Medicine and Surgery, and in 1992 he obtained the Ph.D. at University of Naples Federico II. Dr. Racioppi has been working in the field of Immunology for more than 20 years. First at NIH-NIAID, Bethesda, MD, as Visiting Associate in the Lymphocyte Biology Section, under the supervision of RN Germain, than at University of Naples Federico II, as Associate Professor. More recently, he joined as Visiting Professor the Pharmacology and Cancer Biology Department at Duke University, Durham NC. Dr. Racioppi is author or coauthors of more than 50 publications in the field of immunology, and in last 10 years he have been involved as Principal Investigator in a number of Grants from Italian Agency of Health and from Italian Department of Research. Most of his activity has been aimed at identifying molecular bases of mechanisms regulating activation of cells of the immune system. He was the first to describe ligands of T-cell receptor displaying a partial antagonistic activity, and to characterize immunological defects in the novel form of immunodeficiency disease, the human Nude/SCID phenotype. More recently, Dr. Racioppi studies have been aimed at identifying molecular pathways regulating activation and differentiation programs of dendritic cells and macrophages. In this context, I firstly demonstrated the role of the Calcium-Calmodulin Dependenty Kinase IV (CaMKIV) in survival of murine and human activated dendritic cells.
Inflammation is the first-line and evolutionary-conserved reaction of the immune response initiated by the binding of pathogen derivatives, irritants or endogenous moieties to specialized pattern recognition receptors (PRRs), that include Toll-like, NOD-like and RIG-I-like receptors (TLRs, NLRs and RLRs, respectively). This event causes the release of inflammatory molecules that act in autocrine or paracrine modes on target cells in immune and metabolic pathways. Due to the expression of a wide array of PRRs and to their ability to reside in a variety of tissues, macrophages play a pivotal role in the regulation of the inflammatory response, and in turn, in the pathogenesis of a number of clinically relevant conditions associated with an inappropriate inflammatory response, such as obesity, type 2 diabetes (T2D), or atherosclerosis. Calcium signals participate in the regulation of a plethora of biological processes by forming a complex with calmodulin (CaM)3. Upon Ca2+ binding, CaM interacts with many targets, including three multifunctional CaM kinases (CaMKI, II and IV). For full activation, CaMKI and CaMKIV require phosphorylation of an activation loop threonine by CaMKKα or β (also named 1 and 2, respectively). The requirement of two CaM kinases in the same signaling pathway is reminiscent of the MAP (mitogen activated protein) kinase cascade and led to the concept of a CaM kinase cascade. The AMP-dependent protein kinase AMPK has been identified as a target of and to form a complex with CaMKK2 resulting in discovery of a novel pathway including CaMKK2/AMPK that links Ca2+-signalling to energy expenditure and metabolic response to stress. We have shown that CaMKIV play an important role in the activation programs of dendritic cells, and more recently we uncovered CaMKK2 as a pivotal node of molecular networks regulation relevant macrophages functions. Based on these observations, our studies are aimed at exploring the role of CaMKs proteins in experimental models of inflammatory diseases.
1. Vigliano I, Gorrese M, Fusco A, Vitiello L, Amorosi S, Panico L, Ursini MV, Calcagno G, Racioppi L, Del Vecchio L, Pignata C. FOXN1 mutation abrogates prenatal T-cell development in humans. J Med Genet. 2011 Jun;48(6):413-6. Epub 2011 Apr 19.

2. Giardino Torchia ML, Ciaglia E, Masci AM, Vitiello L, Fogli M, la Sala A, Mavilio D, Racioppi L. Dendritic cells/Natural Killer Cross-Talk: a Novel Target for Human Immunodeficiency Virus Type-1 Protease Inhibitors. PloS one 2010;5(6):e11052.

3. Vitello L, Masci AM, Montella L, Perna F, Angelini D, Borsellino G, Battistini L, Merla G, De Palma R, Calmieri G, and Racioppi L. Thymoma Associated Immunodeficiency: a Combined Syndrome Characterized by Severe Alterations in NK, T and B cell Compartments and by Progressive Increase in naïve CD8 T cells. Int J Immunopathol Pharmacol. 2010 Jan-Mar;23(1):307-16.

4. Damiano V, Garofalo S, Rosa R, Bianco R, Caputo R, Gelardi T, Merola G, Racioppi L, Garbi C, Kandimalla ER, Agrawal S, Tortora G. A novel toll-like receptor 9 agonist cooperates with trastuzumab in trastuzumab-resistant breast tumors through multiple mechanisms of action. Clin Cancer Res. 2009 Nov 15;15(22):6921-30. Epub 2009 Nov 10.

5. Illario M, Giardino-Torchia ML, Sankar U, Ribar TJ, Galgani M, Vitiello L, Masci AM, Bertani FR, Ciaglia E, Astone D, Maulucci G, Cavallo A, Vitale M, Cimini V, Pastore L, Means AR, Rossi G, Racioppi L. Calmodulin-dependent kinase IV links Toll-like receptor 4 signaling with survival pathway of activated dendritic cells. Blood. 2008 Jan 15;111(2):723-31. Epub 2007 Oct 1.

6. Lambiase A, Normando EM, Vitiello L, Micera A, Sacchetti M, Perrella E, Racioppi L, Bonini S, Bonini S. Natural killer cells in vernal keratoconjunctivitis. Mol Vis. 2007 Aug 30;13:1562-7.

7. Perrella A, Vitiello L, Atripaldi L, Sbreglia C, Grattacaso S, Bellopede P, Patarino T, Morelli G, Altamura S, Racioppi L, Perrella O. Impaired function of CD4+/CD25+ T regulatory lymphocytes characterizes the self-limited hepatitis A virus infection. J Gastroenterol Hepatol. 2007 Jul 20; [Epub ahead of print] PMID: 17645467.

8. Damiano V, Caputo R, Garofalo S, Bianco R, Rosa R, Merola G, Gelardi T, Racioppi L, Fontanini G, De Placido S, Kandimalla ER, Agrawal S, Ciardiello F, Tortora G. TLR9 agonist acts by different mechanisms synergizing with bevacizumab in sensitive and cetuximab-resistant colon cancer xenografts. Proc Natl Acad Sci U S A. 2007 Jul 24;104(30):12468-73. Epub 2007 Jul 16.

9. de Laurentiis G, Vitiello L, Racioppi L, Perna F, Galgani M, Merola G, Carratù P, Maniscalco M, Marsico S, Sofia M. CD8+ T-cell alveolitis in familial pulmonary alveolar microlithiasis. Eur Respir J. 2007 Jul;30(1):165-71.

10. Perrella A, Vitiello L, Atripaldi L, Conti P, Sbreglia C, Altamura S, Patarino T, Vela R, Morelli G, Bellopede P, Alone C, Racioppi L, Perrella O. Elevated CD4+/CD25+ T cell frequency and function during acute hepatitis C presage chronic evolution. Gut. 2006 Sep;55(9):1370-1.

11. Palmieri G, Selleri C, Montella L, Bulgarelli G, Vitiello L, Merkabaoui G, Ricci P, Del Vecchio L, Masci A, Racioppi L, Rotoli B. Thymoma followed by paroxysmal nocturnal hemoglobinuria: a unique clinical association in the context of multiorgan autoimmunity with a potential role for CD8+ T lymphocytes. Am J Hematol. 2006 Oct;81(10):774-8.
Project Title:
Role of Calcium/Calmodulin Dependent Kinase Kinase 2 in Acute Radiation Syndrome.
Project Title:
Role of Calcium/Calmodulin Dependent Kinase Kinase 2 in the inflammatory response associated with obesity and Type 2 diabetes.