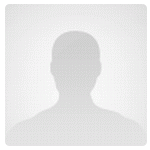 Cesare Montecucco
e-mail:
cesare.montecucco AT gmail.com
affiliation:
Dept. Biomedical Sciences
research area(s):
Neuroscience, Cell Biology
Course:
Biosciences and Biotechnologies
University/Istitution:
Università di Padova
Cesare Montecucco was born in Trento (Italy and he is currently Professor of General Pathology at the University of Padova where he coordinates the Laboratory of Host-Pathogen Interactions. He has also carried out research in the Universities of Cambridge, Utrecht, and Costa Rica, the Institut Pasteur of Paris and the EMBL of Heidelberg.
He is interested in the study of the molecular and cellular mechanisms underlying the pathogenesis of diseases caused by toxin producing pathogenic bacteria (anthrax, botulism, tetanus) and by poisonous snakes and insects.
He is member of several scientific academies has received several scientific prizes, including the Redi Award 2009 and the Ehrlich Prize for Medicine 2011.

Study of:
a) the mechanism of the neurotoxins induced nerve terminals degeneration and of the ensuing regeneration. Role of the peripheral Schwann cells and of the muscles cells.
b) nerve terminal binding, trafficking and action of neurotoxins inside nerve terminals
c) the mechanism of neuroexocytosis
229. Colasante C, Morbiato L., Rossetto O, Pirazzini M, Molgo J. and Montecucco C. Botulinum Neurotoxin type A is Internalized and Translocates from Small Synaptic Vesicles at the Neuromuscular Junction. Mol. Neurobiol. (2013), in press

228. Silva, DS Pereira, LMG Moreira,AM Silva,F Brito,R Faria T, Zornetta I, Montecucco C, Oliveira P, Azevedo JE, Pereira PJB, Macedo-Ribeiro , S do Vale A, dos Santos NMS
The apoptogenic toxin AIP56 is a metalloprotease A-B toxin that cleaves NF-κB p65. PLOS Pathogens (2013 in press

227. Pirazzini M, Rossetto O, Bertasio C, Bordin F, Shone CC, Binz T, Montecucco C.
Time course and temperature dependence of the membrane translocation of tetanus
and botulinum neurotoxins C and D in neurons. Biochem Biophys Res Commun. 2012
Nov 27. doi:pii: S0006-291X(12)02223-1. 10.1016/j.bbrc.2012.11.048. [Epub ahead
of print] .

226: Eleopra R, Montecucco C, Devigili G, Lettieri C, Rinaldo S, Verriello L,
Pirazzini M, Caccin P, Rossetto O. Botulinum neurotoxin serotype D is poorly
effective in humans: An in vivo electrophysiological study. Clin Neurophysiol.
2012 Dec 12. doi:pii: S1388-2457(12)00733-X. 10.1016/j.clinph.2012.11.004.

225: Caccin P, Pellegatti P, Fernandez J, Vono M, Cintra-Francischinelli M, Lomonte
B, Gutierrez JM, Di Virgilio F, Montecucco C. Why myotoxin-containing snake
venoms possess powerful nucleotidases? Biochem Biophys Res Commun. 2012 Dec 19.
doi:pii: S0006-291X(12)02389-3. 10.1016/j.bbrc.2012.11.129.

No projects are available to students for the current accademic year.