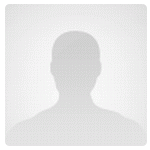 Paola Venier
e-mail:
paola.venier AT unipd.it
affiliation:
University of Padova - Department of Biology
research area(s):
Genetics And Genomics, Immunity And Infection
Course:
Biosciences and Biotechnologies
University/Istitution:
Università di Padova
1981 Degree in Biological Sciences, cum laude (University of Padova)
1984 Specialization in Food Science, full marks (3y school, the University of Padova)
1987 PhD in Genetic Science (1 out of six national positions)
1987-1991 Included by public competition in the national teaching lists for Natural sciences, chemistry and geography, and Food Science (permanent teaching role in the public high secondary school, Cittadella, Padova)
1991- Assistant professor at the Department of Biology (University of Padova). Past or current teaching responsibility: Chemical teratogenesis, Genetics Environmental Mutagenesis, Genetic toxicology/Toxicological genetics, Applied Genetics. Past or current research responsibility in European, national and regional projects. Reviewer for international projects and many scientific journals. I have spent short periods on purpose in laboratories abroad. I have hosted young PHD and post-doc students for research exchange in short or medium-term visits.

Direct and collaborative research activities

Functional genomics in bivalves (gene expression analysis in other models)
Molecular and cellular approach to the Mytilus innate immunity (e.g. hemocyte-pathogen interactions)
Antimicrobial peptides and bioactive molecules (identification, characterization, further development)
DNA damage and cell responses to oxidative and genotoxic stress


Toubiana M, Gerdol M, Rosani U, Pallavicini A, Venier P, Roch P (2013) Toll-like receptors and MyD88 adaptors in Mytilus: complete cds and gene expression levels. Dev Comp Immunol 40:158-66.

Varotto L, Domeneghetti S, Rosani U, Manfrin C, Cajaraville MP, Raccanelli S, Pallavicini A, Venier P. (2013) DNA damage and transcriptional changes in the gills of Mytilus galloprovincialis exposed to nanomolar doses of combined metal salts (Cd, Cu, Hg). PLoS One 2013;8(1):e54602.

Brun P, Brun P, Vono M, Venier P, Tarricone E, Deligianni V, Martines E, Zuin M, Spagnolo S, Cavazzana R, Cardin R, Castagliuolo I, Valerio AL, Leonardi A (2012) Disinfection of ocular cells and tissues by atmospheric-pressure cold plasma. PLoS One 7(3):e33245.

Gerdol M, De Moro G, Manfrin C, Venier P, Pallavicini A (2012) Big defensins and mytimacins, new AMP families of the Mediterranean mussel Mytilus galloprovincialis. Dev Comp Immunol 36(2):390-9.

Manfrin C, De Moro G, Torboli V, Venier P, Pallavicini A, Gerdol M. (2012) Molecular responses of bivalves to toxic dinoflagellates. Invertebrate Survival J 9:184-199.

Reifferscheid G, Maes HM, Allner B, Badurova J, Belkin S, Blum K, Brauer F, Bressling J, Domeneghetti S, Elad T, Flückiger-Isler S, Grummt HJ, Guertler R, Hecht A, Heringa MB, Hollert H, Huber S, Kramer M, Magdeburg A, Ratte HT, Sauerborn-Klobucar R, Sokolowski A, Soldan P, Smital T, Stalter D, Venier P, Ziemann C, Zipperle J, Buchinger S (2012) International round-robin study of the Ames fluctuation test. Environ Mol Mutagenesis 53(3):185-97.

Domeneghetti S, Manfrin C, Varotto L, Rosani U, Gerdol M, De Moro G, Pallavicini A, Venier P (2011) How gene expression profiles disclose vital processes and immune responses in Mytilus spp. Invertebrate Survival J 8:179-189.

Gerdol M, Manfrin C, De Moro G, Figueras A, Novoa B, Venier P, Pallavicini A (2011). The C1q domain containing proteins of the Mediterranean mussel Mytilus galloprovincialis: a widespread and diverse family of immune-related molecules. Dev Comp Immunol 35(6): 635-643.

Rosani U, Varotto L, Rossi A, Roch P, Novoa B, Figueras A, Pallavicini A, Venier P (2011) Massively parallel amplicon sequencing reveals isotype-specific variability of antimicrobial peptide transcripts in Mytilus galloprovincialis. PLoS One 6(11):e26680.

Sonthi M, Toubiana M, Pallavicini A, Venier P, P Roch (2011) Diversity of coding sequences and gene structures of the antifungal peptide mytimycin (MytM) from the Mediterranean mussel, Mytilus galloprovincialis. Mar Biotechnol 13(5):857-867.

Venier P, Varotto L, Rosani U, Millino C, Celegato B, Bernante F, Lanfranchi G, Novoa B, Roch P, Figueras A, Pallavicini A (2011) Insights into the innate immunity of the Mediterranean mussel Mytilus galloprovincialis. BMC Genomics 12:69.

Manfrin C, Dreos R, Battistella S, Beran A, Gerdol M, Varotto L, Lanfranchi G, Venier P, Pallavicini A (2010) Mediterranean mussel gene expression profile induced by okadaic acid exposure. Environ Sci Technol 44(21):8276-83.

Gestal C, Pallavicini A, Venier P, Novoa B, Figueras A (2010) MgC1q, a novel C1q-domain-containing protein involved in the immune response of Mytilus galloprovincialis Dev Comp Immunol 34(9):926-34.

Li H, Venier P, Gestal C, Toubiana M, Quartesan R, Borghesan F, Novoa B, Roch P (2010) Expression of Mytilus immune genes in response to experimental challenges varied according to the site of collection. Fish Shellfish Immunol 28(4):640-8.

Venier P, De Pittà C, Bernante F, Varotto L, De Nardi B, Bovo G, Roch P, Novoa B, Figueras A, Pallavicini A, Lanfranchi G (2009) MytiBase: a knowledgebase of mussel (M. galloprovincialis) transcribed sequences. BMC Genomics 10:72.

Gestal C, Roch F, Renault T, Pallavicini A, Paillard C, Novoa B, Oubella R, Venier P, Figueras A (2008) Study of diseases and the immune system of bivalves using molecular biology and genomics Rev Fisheries Sci 16(S1): 131-154.
Pallavicini A, Costa M del Mar Gestal C, Dreos R, Figueras A, Venier P, Novoa B (2008) High sequence variability of myticin transcripts in haemocytes of immune-stimulated mussels suggests ancient host-pathogen interactions. Dev Comp Immunol 32(3):213-26.
Project Title:
Antimicrobial and bioactive peptides from marine mussels
The innate immune responses anticipate and reinforce adaptive and long-lasting immunity in the vertebrate organisms whereas invertebrates can only rely on rapid and effective innate defences. Following interaction with the so called Pathogen-Associated Molecular Patterns, invertebrate immunocytes may display chemotactic, opsonizing and phagocytic behaviour, and generate a variety of humoral factors as well as reactive oxidative intermediates altogether participating in pathogen neutralization and killing. Among the innate effector molecules, the antimicrobial peptides (AMPs) are endogenous species-specific antibiotics having specific structural motifs, diverse primary sequence, and recognized to be multifunctional in mammals. One of the most intriguing cysteine-stabilized alfa beta AMPs of the marine mussel M. galloprovincialis is myticin C (MytC) because of the high transcript diversity, multiple variants even within the same animal, peculiar expression levels and reported chemokine/cytokine-like behaviour. In addition to other relevant data, the availability of MytC fragments and mature peptides opens the way to extended structural and functional characterization. This proposal is based on multidisciplinary expertise and collaborative purposes of research groups working at the University of Padova, accessibility to appropriate research equipment and a real national and international networking. Backbone of the work plan is chemical / recombinant peptide synthesis coupled with structural and functional characterization . Data mining currently in progress on expressed Mytilus sequences is revealing new interesting transcript sets. Thus, MytC can master future work developments on other bioactive peptides of mussels and other marine organisms. Apart from the biotechnological potential, improved knowledge on the defence peptides of a species seldom affected by typical bivalve diseases could reveal us the strategies underlying the mussel resilience towards an array of symbiotic or potentially pathogenic microorganisms.