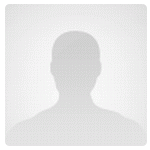 Sergio Sandrucci
e-mail:
sergio.sandrucci AT unito.it
affiliation:
Università di Torino
research area(s):
Cancer Biology
Course:
Biomedical Sciences and Human Oncology
University/Istitution:
Università di Torino
professor of surgery at the university of turin
research in the field of radiolocalisation of human neoplasms - researches in the field of clinical oncology
1: Degiuli M, Borasi A, Forchino F, Marano A, Vendrame A, Casella D, Ponti A,
Mussa B, Sandrucci S. Lymph-nodal ratio in gastric cancer staging system. Minerva
Chir. 2011 Jun;66(3):177-82. PubMed PMID: 21666553.
2: Matera L, Sandrucci S, Mussa A, Boffa C, Castellano I, Cassoni P. Low Foxp3
expression in negative sentinel lymph nodes is associated with node metastases in
colorectal cancer. Gut. 2010 Mar;59(3):419-20. PubMed PMID: 20207654.
3: Mistrangelo M, Bellò M, Mobiglia A, Beltramo G, Cassoni P, Milanesi E,
Cornaglia S, Pelosi E, Giunta F, Sandrucci S, Mussa A. Feasibility of the
sentinel node biopsy in anal cancer. Q J Nucl Med Mol Imaging. 2009
Feb;53(1):3-8. Epub 2008 Mar 12. PubMed PMID: 18337684.


4: Sandrucci S, Mussa B, Goss M, Mistrangelo M, Satolli MA, Sapino A, Bellò M,
Bisi G, Mussa A. Lymphoscintigraphic localization of sentinel node in early
colorectal cancer: results of a monocentric study. J Surg Oncol. 2007 Nov
1;96(6):464-9. PubMed PMID: 17929257.
5: Matera L, Galetto A, Bello M, Baiocco C, Chiappino I, Castellano G, Stacchini
A, Satolli MA, Mele M, Sandrucci S, Mussa A, Bisi G, Whiteside TL. In vivo
migration of labeled autologous natural killer cells to liver metastases in
patients with colon carcinoma. J Transl Med. 2006 Nov 14;4:49. PubMed PMID:
17105663; PubMed Central PMCID: PMC1681349.
No projects are available to students for the current accademic year.