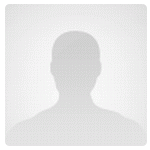 Marco Volante
e-mail:
marco.volante AT unito.it
affiliation:
Università di Torino
research area(s):
Cancer Biology
Course:
Biomedical Sciences and Human Oncology
University/Istitution:
Università di Torino
Born in Moncalieri (Turin), June 24th, 1971; married, one daughter.
Current position: Since January 1st, 2005 researcher in Pathology, University of Turin, at S. Luigi Hospital in Orbassano (Turin), University Division of Anatomic Pathology (Director Prof Mauro Papotti)
Education: High School diploma July 1990, Liceo Classico Statale "Vittorio Alfieri", final score 44/60; Medical Doctor degree cum laude at University of Turin in July 1996; qualifying examination for medical profession in May 1997 – University of Turin; PhD degree in Human Oncology at University of Turin, March 2000; Postgraduate School of Pathology, November 2004 – with final score 70/70 cum laude.
Positions. From January 1992 to August 1993, student fellow at the Institute of Human Anatomy (Director Prof. A. Rosate), University of Turin; From September 1993 to July 1996 student fellow at the Institute of Anatomic Pathology, University of Turin (1993-1994 Director Prof. F. Mollo; 1994-1996 Director Prof. G. Bussolati), then medical fellow until December 1996.
From January 1997 to December 1999, PhD student in Human Oncology (XII cycle – University of Turin, Coordinator Prof. M. Aglietta) at the Department of Biomedical Sciences and Oncology, Director Prof. G. Bussolati, University of Turin.
From July 29th, 1997 to July 5th, 1998, Medical Officer in the Italian Army at the Military Alpine School in Aosta.
From July to December 1998, research fellow at the Division of Cellular and Molecular Pathology, University of Zurich (Director Prof. P. Heitz), under the scientific responsibility of Dr. P. Komminoth, following a research project on the molecular characterization of special types of thyroid tumors.
From January 2000, resident in pathology at the School of Pathology (Director Prof. G. Bussolati) – Medical Faculty, University of Turin,.
From October to December 2004, project-contractist at San Luigi Hospital, Orbassano, Turin
Teaching activities. From 1999 to 2005, pathology teaching in substitution of the Course Leader at the Biotechnology and Medical Faculties, University of Turin, in the courses of Medicine and Biomedical Laboratory Technician; tutorial activities in the course of Anatomic Pathology, Post-graduate School of Endocrinology and Biomedical Laboratory Technician Course, Faculty of Medicine, University of Turin. Since 2005, regularly teaching pathology in the Anatomic Pathology course at San Luigi Hospital, coordinated by the Course Leader (Prof. M. Papotti). Since 2005 Course Leader in "Biotechnologies applied to Anatomic Pathology", Biotechnology Faculty, University of Turin, of "Autopsy techniques" at the Post-graduate School of Pathology and of "Anatomic Pathology" (two-years course) at the Post-graduate School of Oral Surgery, Faculty of Medicine, University of Turin.
Courses and scientific meetings: he attended more than 50 courses or scientific meetings, national or international. He gave several lectures as an invited speaker/chairman in national and international meetings.
Research grants: Since 1998 he collaborates to research programs funded by the Italian Association for Cancer Research (AIRC), Italian Ministry of University and by Regione Piemonte, and since 2001 by the National Research Council (CNR-MIUR). In 2002 he received a "Young Researcher" grant by the University of Turin. Since 2005 he receives annual grants from the Italian Ministry of University (ex60% grant) and since 2007 from the Regione Piemonte.
Society membership: From 2000 he is member of the European Society of Pathology, from 2002 of the Italian Society of Anatomic Pathology and Cytology, from 2006 of the Endocrine Pathology Society.
From September 2003 to September 2007 he has been the secretary of the Endocrine Pathology Working Group - European Society of Pathology, of which is currently a member of the Advisory Board.
Referees. He served as reviewer for several national and international Journals (European Journal of Endocrinology, Cancer Research, Journal of Pathology, Tumori, APMIS, and Endocrine Pathology) and international research grants (Fonds zur Forderung der wissenschaftlichen Forschung, Vienna, Austria). From March 2006 he is a member of the Editorial Board of Endocrine Pathology (USA).


Scientific activities. His research activity has been devoted to the application of immunohistochemical and molecular techniques (in situ hybridization, mutational analysis, Northern blot and RT-PCR, clonality analysis) to diagnostic pathology, with the purpose of identifying new tumor markers and/or to characterize the phenotype of different tumors, with special reference to clinico-pathological and prognostic correlates. Specific fields of interest have been represented by neuroendocrine pathology, with several studies aimed to analyze the expression of peptide hormones and neuroendocrine markers in a variety of tumors (including mixed exocrine/endocrine tumors) by means of immunohistochemical and molecular methods and clinico-pathological correlations. Moreover, localization studies of hormones and related receptors (i.e. somatostatin, ghrelin, cortistatin and their receptors) have been conducted on different fetal and adult human tissues as well as in neuroendocrine and endocrine tumors (i.e. of the thyroid), with special reference to the correlation between alternative methods of analysis and potential diagnostic and therapeutic implications. Other specific fields of interest are represented by thyroid and lung pathology. Concerning the former, several studies have been completed aimed to define the morphologic and immunophenotypic features of special types of thyroid tumors (poorly differentiated carcinomas, oncocytic tumors, hyalinizing trabecular tumor, mixed medullary/follicular carcinomas), correlating histological, cytological and molecular features with pathogenesis, clinical behaviour and response to treatment.
Concerning lung pathology, specific research goals have been the identification of differential diagnostic markers among different forms of non-small-cell lung cancer, as well as the study of markers prognostic and predictive of response to therapy in both non-neuroendocrine and neuroendocrine lung tumors.
The scientific activity has been reported since 1996 in more than 100 publications in national and international journals, in 7 book chapters from national and international Editors, and in more than 100 abstracts.
He has been a contributor (for the "Thyroid and Parathyroid" and "Endocrine Pancreas" Chapters) in the new WHO Classification of Tumours "Pathology and Genetics of Tumours of Endocrine Organs" - edited in 2004 by IARC, Lyon,
In 2004 he contributed to the seventh italian edition of "Robbins e Cotran – Pathologic bases of diseases", 2005, edited by Elsevier, for the chapters "The lung", The breast" and "Peripheral nerve and skeletal muscle".
In July 2007 he won a special prize from the "Pio Sodalizio Dei Piceni", Rome, for a research on the presence of mitochondrial alterations in thyroid lesions. .

1: Rapa I, Saggiorato E, Giachino D, Palestini N, Orlandi F, Papotti M, Volante M. (2011) Mammalian Target of Rapamycin Pathway Activation Is Associated to RET Mutation Status in Medullary Thyroid Carcinoma. J Clin Endocrinol Metab. May 4. [Epub ahead of print]
2: Morello V, Cabodi S, Sigismund S, Camacho-Leal MP, Repetto D, Volante M,
Papotti M, Turco E, Defilippi P. (2011) β1 integrin controls EGFR signaling and tumorigenic properties of lung cancer cells. Oncogene. Apr 11. [Epub ahead of print]
3: Volante M, Righi L, Berruti A, Rindi G, Papotti M. (2011) The pathological diagnosis of neuroendocrine tumors: common questions and tentative answers. Virchows Arch. Apr;458(4):393-402.
4: Righi L, Volante M, Rapa I, Tavaglione V, Inzani F, Pelosi G, Papotti M. (2010) Mammalian target of rapamycin signaling activation patterns in neuroendocrine tumors of the lung. Endocr Relat Cancer. Oct 29;17(4):977-87.
5: Volante M, Marci V, Andrejevic-Blant S, Tavaglione V, Sculli MC, Tampellini M, Papotti M. (2010) Increased neuroendocrine cells in resected metastases compared to primary colorectal adenocarcinomas. Virchows Arch. Nov;457(5):521-7.
6: Mele T, Generali D, Fox S, Brizzi MP, Bersiga A, Milani M, Allevi G, Bonardi S, Aguggini S, Volante M, Dogliotti L, Bottini A, Harris A, Berruti A. (2010) Anti-angiogenic effect of tamoxifen combined with epirubicin in breast cancer patients. Breast Cancer Res Treat. Oct;123(3):795-804.
7: Ortolan E, Arisio R, Morone S, Bovino P, Lo-Buono N, Nacci G, Parrotta R,
Katsaros D, Rapa I, Migliaretti G, Ferrero E, Volante M, Funaro A. (2010) Functional role and prognostic significance of CD157 in ovarian carcinoma. J Natl Cancer Inst. 2010 Aug 4;102(15):1160-77.
8: Asioli S, Erickson LA, Righi A, Jin L, Volante M, Jenkins S, Papotti M,
Bussolati G, Lloyd RV. (2010) Poorly differentiated carcinoma of the thyroid: validation of the Turin proposal and analysis of IMP3 expression. Mod Pathol. Sep;23(9):1269-78.
9: Papotti M, Volante M, Duregon E, Delsedime L, Terzolo M, Berruti A, Rosai J. (2010) Adrenocortical tumors with myxoid features: a distinct morphologic and phenotypical variant exhibiting malignant behavior. Am J Surg Pathol.
Jul;34(7):973-83.
10: Sperone P, Ferrero A, Daffara F, Priola A, Zaggia B, Volante M, Santini D,
Vincenzi B, Badalamenti G, Intrivici C, Del Buono S, De Francia S, Kalomirakis E, Ratti R, Angeli A, Dogliotti L, Papotti M, Terzolo M, Berruti A. (2010) Gemcitabine plus metronomic 5-fluorouracil or capecitabine as a second-/third-line chemotherapy in advanced adrenocortical carcinoma: a multicenter phase II study. Endocr Relat Cancer. Apr 21;17(2):445-53.
11: Granata R, Volante M, Settanni F, Gauna C, Ghé C, Annunziata M, Deidda B,
Gesmundo I, Abribat T, van der Lely AJ, Muccioli G, Ghigo E, Papotti M. (2010)
Unacylated ghrelin and obestatin increase islet cell mass and prevent diabetes in streptozotocin-treated newborn rats. J Mol Endocrinol. Jul;45(1):9-17.
12: Porpiglia F, Fiori C, Daffara F, Zaggia B, Bollito E, Volante M, Berruti A, Terzolo M. (2010) Retrospective evaluation of the outcome of open versus laparoscopic adrenalectomy for stage I and II adrenocortical cancer. Eur Urol. May;57(5):873-8.
13: Berruti A, Bollito E, Cracco CM, Volante M, Ciccone G, Porpiglia F, Papotti M, Scarpa RM, Dogliotti L. (2010) The prognostic role of immunohistochemical chromogranin a expression in prostate cancer patients is significantly modified by androgen-deprivation therapy. Prostate. May 15;70(7):718-26.
14: Monica V, Scagliotti GV, Ceppi P, Righi L, Cambieri A, Lo Iacono M, Saviozzi S, Volante M, Novello S, Papotti M. (2009) Differential Thymidylate Synthase Expression in Different Variants of Large-Cell Carcinoma of the Lung. Clin Cancer Res. Dec 15;15(24):7547-7552.
15: Volante M, Bollito E, Sperone P, Tavaglione V, Daffara F, Porpiglia F,
Terzolo M, Berruti A, Papotti M. (2009) Clinicopathological study of a series of 92 adrenocortical carcinomas: from a proposal of simplified diagnostic algorithm to prognostic stratification. Histopathology. Nov;55(5):535-43.
No projects are available to students for the current accademic year.