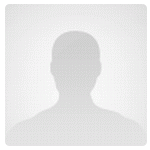 Roberto Ciccone
e-mail:
roberto.ciccone AT unipv.it
affiliation:
Università di Pavia
research area(s):
Genetics And Genomics, Molecular Biology
Course:
Genetics, Molecular and Cellular Biology
University/Istitution:
Università di Pavia
Academic Position: Researcher of Medical Genetics
Scientific Field / Expertise: MED/03
University of Pavia, Faculty of Medicine and Surgery
Department of Molecular Medicine
Via Forlanini 14 – 27100, Pavia

Tel. +39 0382 987726
Fax +39 0382 525030
email roberto.ciccone@unipv.it


Education:
2010: PhD degree in Pathology and Medical Genetics, University of Pavia.
2006: Specialization in Medical Genetics, University of Pavia.
2002: Degree with honors in Biological Sciences, University of L'Aquila

PROFESSIONAL EXPERICNE:
2009 – present: Researcher of Medical Genetics, Faculty of Medicine and Surgery, University of Pavia.
2003 – 2009: Research Fellow, Department of Human and Hereditary Pathology, University of Pavia.

GRANTS
2008-2012: Coordinator of a multicentric project funded by Telethon Foundation (GGP08226). Title of the project: "High resolution array-CGH and gene expression analyses in autism spectrum disorders."
Grant n. GGP08226


EDITORIAL ACTIVITIES
2010- Associate Editor of BMC Genomics

Research activity is mainly focused on:
- Identification and characterization of genomic alterations associated with autism.
- Characterization of genomic rearrangements and definition of the mechanisms of formation
- Use of genome-wide approaches, mostly array-CGH and Next Generation Sequencing, for identification of DNA alterations associated with genetic diseases such as mental retardation and epilepsy.
- Development of genomics investigations to diagnostics.

1) Molecular mechanisms generating and stabilizing terminal 22q13 deletions in 44 subjects with Phelan/McDermid Syndrome. Bonaglia MC, Giorda R, Beri S, De Agostini C, Novara F, Fichera M, Grillo L, Galesi O, Vetro A, Ciccone R, et al. PLoS Genet. 2011 7:e1002173.

2) XX males SRY negative: a confirmed cause of infertility. Vetro A, Ciccone R, Giorda R, Patricelli MG, Della Mina E, Forlino A, Zuffardi O. J Med Genet. 2011 48:710-2.

3) The phenotype of recurrent 10q22q23 deletions and duplications. van Bon BW, Balciuniene J, Fruhman G, Nagamani SC, Broome DL, Cameron E, Martinet D, Roulet E, Jacquemont S, Beckmann JS, Irons M, Potocki L, Lee B, Cheung SW, Patel A, Bellini M, Selicorni A, Ciccone R, Silengo M, Vetro A, Knoers NV, de Leeuw N, Pfundt R, Wolf B, Jira P, Aradhya S, Stankiewicz P, Brunner HG, Zuffardi O, Selleck SB, Lupski JR, de Vries BB. Eur J Hum Genet. 2011 19:400-8.

4) Duplications of FOXG1 in 14q12 are associated with developmental epilepsy, mental retardation, and severe speech impairment. Brunetti-Pierri N, Paciorkowski AR, Ciccone R, Mina ED, Bonaglia MC, Borgatti R, Schaaf CP, Sutton VR, Xia Z, Jelluma N, Ruivenkamp C, Bertrand M, de Ravel TJ, Jayakar P, Belli S, Rocchetti K, Pantaleoni C, D'Arrigo S, Hughes J, Cheung SW, Zuffardi O, Stankiewicz P. Eur J Hum Genet. 2011 19:102-7.

5) Breakpoint determination of 15 large deletions in Peutz-Jeghers subjects. Resta N, Giorda R, Bagnulo R, Beri S, Della Mina E, Stella A, Piglionica M, Susca FC, Guanti G, Zuffardi O, Ciccone R. Hum Genet. 2010 128:373-82.

6) High frequency of copy number imbalances in Rubinstein-Taybi patients negative to CREBBP mutational analysis. Gervasini C, Mottadelli F, Ciccone R, Castronovo P, Milani D, Scarano G, Bedeschi MF, Belli S, Pilotta A, Selicorni A, Zuffardi O, Larizza L. Eur J Hum Genet. 2010 18:768-75.

7) Alpha-Synuclein multiplication analysis in Italian familial Parkinson disease. Sironi F, Trotta L, Antonini A, Zini M, Ciccone R, Della Mina E, Meucci N, Sacilotto G, Primignani P, Brambilla T, Coviello DA, Pezzoli G, Goldwurm S. Parkinsonism Relat Disord. 2010 16:228-31.

8) Inverted duplications deletions: underdiagnosed rearrangements?? Zuffardi O, Bonaglia M, Ciccone R, Giorda R. Clin Genet. 2009 75:505-13.

9) Different molecular mechanisms causing 9p21 deletions in acute lymphoblastic leukemia of childhood. Novara F, Beri S, Bernardo ME, Bellazzi R, Malovini A, Ciccone R, Cometa AM, Locatelli F, Giorda R, Zuffardi O. Hum Genet. 2009 126:511-20.

10) Xq28 duplication presenting with intestinal and bladder dysfunction and a distinctive facial appearance. Clayton-Smith J, Walters S, Hobson E, Burkitt-Wright E, Smith R, Toutain A, Amiel J, Lyonnet S, Mansour S, Fitzpatrick D, Ciccone R, Ricca I, Zuffardi O, Donnai D. Eur J Hum Genet. 2009 17:434-43.

11. A familial inverted duplication/deletion of 2p25.1-25.3 provides new clues on the genesis of inverted duplications. Bonaglia MC, Giorda R, Massagli A, Galluzzi R, Ciccone R, Zuffardi O. Eur J Hum Genet. 2009 17:179-86.

12. Detailed phenotype-genotype study in five patients with chromosome 6q16 deletion: narrowing the critical region for Prader-Willi-like phenotype. Bonaglia MC, Ciccone R, Gimelli G, Gimelli S, Marelli S, Verheij J, Giorda R, Grasso R, Borgatti R, Pagone F, Rodrìguez L, Martinez-Frias ML, van Ravenswaaij C, Zuffardi O. Eur J Hum Genet. 2008 16:1443-9.

13. Clinical and molecular delineation of the 17q21.31 microdeletion syndrome. Koolen DA, Sharp AJ, Hurst JA, Firth HV, Knight SJ, Goldenberg A, Saugier-Veber P, Pfundt R, Vissers LE, Destrée A, Grisart B, Rooms L, Van der Aa N, Field M, Hackett A, Bell K, Nowaczyk MJ, Mancini GM, Poddighe PJ, Schwartz CE, Rossi E, De Gregori M, Antonacci-Fulton LL, McLellan MD 2nd, Garrett JM, Wiechert MA, Miner TL, Crosby S, Ciccone R, Willatt L, Rauch A, Zenker M, Aradhya S, Manning MA, Strom TM, Wagenstaller J, Krepischi-Santos AC, Vianna-Morgante AM, Rosenberg C, Price SM, Stewart H, Shaw-Smith C, Brunner HG, Wilkie AO, Veltman JA, Zuffardi O, Eichler EE, de Vries BB. J Med Genet. 2008 45:710-20.

14. A recurrent 15q13.3 microdeletion syndrome associated with mental retardation and seizures. Sharp AJ, Mefford HC, Li K, Baker C, Skinner C, Stevenson RE, Schroer RJ, Novara F, De Gregori M, Ciccone R, Broomer A, Casuga I, Wang Y, Xiao C, Barbacioru C, Gimelli G, Bernardina BD, Torniero C, Giorda R, Regan R, Murday V, Mansour S, Fichera M, Castiglia L, Failla P, Ventura M, Jiang Z, Cooper GM, Knight SJ, Romano C, Zuffardi O, Chen C, Schwartz CE, Eichler EE. Nat Genet. 2008 40:322-8.

No projects are available to students for the current accademic year.