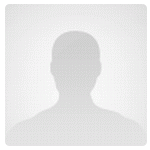 Antonio Amoroso
e-mail:
antonio.amoroso AT unito.it
affiliation:
Università di Torino
research area(s):
Genetics And Genomics, Immunity And Infection
Course:
Biomedical Sciences and Human Oncology
University/Istitution:
Università di Torino
1968-73: Attended the Classical High School in Torino, Italy (Diploma).
1973-79: Attended the Medical School, University of Torino, Italy. Graduated with full score (M.D.).
1979: National Medical Board Exam (National Licence)
1981-83: Attended the Postgraduate School of Immunohaematology, University of Ferrara, Italy. Graduated with full score.

PROFESSIONAL ACHIEVEMENTS
1979: Intern, Institute of Medical Genetics, University of Torino.
1980-88: Medical Assistant, Transplant Immunology Service, San Giovanni Hospital, Institute of Medical Genetics, Torino.
1988: Associate Director (aiuto), Transplantion Immunology Service, Torino.
1992: Associate Professor in Genetics, Faculty of Medicine, University of Torino.
1996: Associate Professor in Medical Genetics, Faculty of Medicine, University of Trieste
1996-2004 : Director of Genetic Service, Children Hospital "Burlo Garofolo", Trieste
1999: Full Professor in Medical Genetics - University of Trieste and (since 2004) of Torino
2000-2004: Director of "Dipartimento Scienze della Riproduzione e dello Sviluppo"
2000: Director of the Postgraduate school of Medical Genetics, University of Trieste
2004: Coordinator of the Molecular Medicine Center of the University of Trieste
2005: Director of Transplant Immunology Service, San Giovanni Hospital of Torino
2005: Director of the Regional Transplantation Centre

- Medical genetics;
- Molecular genetics;
- Histocompatibility in medicine;
- tissue and organ transplantation;
- HLA-associated diseases

1. Segat L, Fabris A, Padovan L, Milanese M, Pirulli D, Lupo F, Salizzoni M, Amoroso A, Crovella S. MBL2 and MASP2 gene polymorphisms in patients with hepatocellular carcinoma. J Viral Hepat. 2008 May;15(5):387-91.
2. Porcedda P, Turinetto V, Brusco A, Cavalieri S, Lantelme E, Orlando L, Ricardi U, Amoroso A, Gregori D, Giachino C: A rapid flow cytometry test based on histone H2AX phosphorylation for the sensitive and specific diagnosis of ataxia telangiectasia. Cytometry A. 2008 Jun;73(6):508-16 Apr 22 PMID: 18431795
4. Pirulli D, Crovella S, Ulivi S, Zadro C, Bertok S, Rendine S, Scolari S, Foramitti M, Ravani P, Roccatello D, Savoldi S, Cerullo G, Lanzilotta SG, Bisceglia L, Zelante L, Floege J, Alexopoulos E, Kirmizis D, Ghiggeri GM, Frascà G, Schena FP, Amoroso A on behalf of the European IgAN Consortium: Genetic variant of C1GalT1 contributes to the susceptibility to IgA nephropathy Journal of Nephrology, J. Nephrol, 2009 January-February;22(1):152-159
6. Porcedda P, Turinetto V, Orlando L, Lantelme E, Brusco A, De Marchi M, Amoroso A, Ricardi U, Gregori D, Giachino C.Two-tier analysis of histone H2AX phosphorylation allows the identification of Ataxia Telangiectasia heterozygotes. Radiother Oncol. 2009 Jul;92(1):133-7. Epub 2009 Jan 23
7. Williams EL, Acquaviva C, Amoroso A, Chevalier F, Coulter-Mackie M, Monico CG, Giachino D, Owen T, Robbiano A, Salido E, Waterham H, Rumsby G. Primary hyperoxaluria type 1: update and additional mutation analysis of the AGXT gene. Hum Mutat. 2009 May 28;30(6):910-917. [Epub ahead of print]
8. Solidoro P, Delsedime L, Bergallo M, Libertucci D, Ruffini E, Costa C, Rinaldi M, Amoroso A, Baldi S. Combined Prophylaxis Decreases Incidence of CMV-Associated Pneumonia After Lung Transplantation. Transplant Proc. 2009 May;41(4):1347-8.
9. Bevilacqua E, Fabris A, Floreano P, Pembrey L, Newell ML, Tovo PA, Amoroso A and EPHN collaborators. Genetic factors in mother-to-child transmission of HCV infection. Virology 2009 Jul 20;390(1):64-70. Epub 2009 May 29.
10. Turinetto V, Porcedda P, Orlando L, De Marchi M, Amoroso A, Giachino C: The cyclin-dependent kinase inhibitor 5, 6-dichloro-1-beta-D-ribofuranosyl benzimidazole induces nongenotoxic, DNA replication-independent apoptosis of normal and leukemic cells, regardless of their p53 status. BMC Cancer 2009, 9:281
11. Segat L, Milanese M, Pirulli D, Trevisiol C, Lupo F, Salizzoni M, Amoroso A, Crovella S.: Secreted protein acidic and rich in cysteine (SPARC) gene polymorphism association with hepatocellular carcinoma in Italian patients. J Gastroenterol Hepatol. 2009 Oct 9. [Epub ahead of print]
12. Palumbo V, Segat L, Padovan L, Amoroso A, Trimarco B, Izzo R, Lembo G, Regiz Zagrosek V, Knoll R, Brancaccio M, Tarone G, Crovella S: Melusin gene (ITGB1BP2) nucleotide variations study in hypertensive and cardiopathic patients. BMC Medical Genetics 2009, 10:140.
13. Zanone MM, Favaro E, Miceli I, Grassi G, Camussi E, Caorsi C, Amoroso A, Giovarelli M, Cavallo Perin P, Camussi G: Human mesenchymal stem cells modulate cellular immune response to islet antigen GAD in type 1 diabetes. J Clin Endocrinol Metab. 2010 Aug;95(8):3788-97. Epub 2010 May 13
14. Robbiano A, Frecer V, Miertus J, Zadro C, Ulivi S, Bevilacqua E, Mandrile G, De Marchi M, Miertus S, Amoroso A: Modeling the effect of 3 missense AGXT mutations on dimerization of the AGT enzyme in primary hyperoxaluria type I. J Nephrol 2010 Nov-Dec;23(6):667-76
15. Carrozzo M, Elia A, Mereu V, Dametto E, Fasano M, Broccoletti R, Rendine S, Amoroso A:HLA-C/KIR genotypes in oral lichen planus patients infected or non infected with hepatitis C virus. Oral Diseases 2011 Apr;17(3):309-313. Epub 2010 Sep 23
16. Turinetto V, Porcedda P, Minieri V, Orlando L, Lantelme E, Accomasso L, Amoroso A, De Marchi M, Zannini L, Delia D, Giachino C. A novel defect in mitochondrial p53 accumulation followin DNA damage confers apoptosis resistance in Ataxia Telangiectasia and Nijmegen Breakage Syndrome T cells. DNA Repair 2010 Nov 10;9(11):1200-8. Epub 2010 Oct 14
17. Rossi S, Tsirigos A, Amoroso A, Mascellani N, Rigoutsos I, Volinia S: OMiR: Identification of associations between OMIM diseases and microRNAs. Genomics. 2011 Feb;97(2):71-6. Epub 2010 Oct 23.
18. Inturri S, Menegon S, Amoroso A, Torre C, Robino C. Linkage and linkage disequilibrium analysis of X-STRs in Italian families. Forensic Sci Int Genet. 2011 Mar;5(2):152-4. Epub 2010 Nov 18.
19. Gharavi AG, Kiryluk K, Choi M, Li Y, Hou P, Xie J, Sanna-Cherchi S, Men CJ, ..., Amoroso A, Scolari F, Chen N, Zhang H, Lifton RP. Genome-wide association study identifies susceptibility loci for IgA nephropathy. Nat Genet. 2011, Mar 13;43(4):321-7.

Project Title:
RELEVANCE OF NEW GENETIC AND VIROLOGICAL FACTORS TO THE OUTCOME OF HCV RECURRENCE FOLLOWING LIVER TRANSPLANTATION FOR HCV-RELATED CIRRHOSIS
Chronic hepatitis C virus (HCV) infection is the most common cause of liver cirrhosis leading to liver transplantation (LT) in Italy accounting for 46% of patients (pts). Recurrence of HCV hepatitis after LT occurs in the vast majority of cases determining worse results as compared to non-HCV pts. Several new factors have been recently correlated to the prognosis of recurrence. Some are related to the donor (donor age, HLA-DR, IL28B polymorphism, HBcAb status), others to the recipient (MELD score, HLA-DR, IL28B polymorphism). We hypothesize that allocation of grafts taking into account donor-recipient genetic and virological characteristics (INTENTIONAL MATCH, IM) could improve the results of LT in HCV pts. Aim of the research project is to develop innovative algorithms of allocation, supposed to be effective to: 1.increase response to antiviral therapy and improve graft and patient survivals in HCV pts (primary endpoint); 2a.postpone recurrence; 2b.stop/reduce fibrosis progression; 2c.avoid/postpone evolution to cirrhosis; 2d.discriminate other donor and recipient risk co-factors (secondary endopoints).HCV pts aged 18 to 69 years will be included. 2 phases are planned. In the retrospective phase (3 months, N=500 pts), data from transplants performed in HCV pts at Turin LT Center will be analyzed (2001-2010). Donor and recipient HLA typing are already known, IL28B genotype analysis will be obtained from recipient and donor DNAs extracted from blood. Donor HBcAb data are already present. In the prospective phase (30 months, N=150 pts), HCV pts will be typed for IL28B and HLA-DR. Donors will be characterized for IL28B, HLA-DR and HbcAb during the brain death observation period. Algorithms of IM previously developed will be tested prospectively. Interim analyses will be done at 12 and 18 months. IM will be stopped in case of results inferior to those observed in the retrospective phase. Amelioration of graft survival in HCV pts of at least 8-10% at 3 years is expected.

Project Title:
HLA polymorphism in Rett Syndrome
We would like to analyze the polymorphisms of HLA genes in patients with Rett syndrome, in order to evaluate a possible genetic susceptibility to vaccine reaction in the hypothesis that this immunological reaction (elicited only when certain HLA allele are present) could be relevant in the pathogenesis of the Rett syndrome.