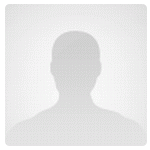 Giuseppe Matullo
e-mail:
giuseppe.matullo AT unito.it
affiliation:
Università di Torino
research area(s):
Genetics And Genomics, Molecular Biology
Course:
Biomedical Sciences and Human Oncology
University/Istitution:
Università di Torino
University of Torino Biol.Sc. 1991 Biology
University of Torino PhD 1997 Human Genetics
University of Pavia MSc 1999 Statistical Genetics

1998-2006 Assistant Researcher Dept. Genetics, Biology and Biochemistry, University of Torino.
2000-2010 Group Leader Molecular Epidemiology Laboratory, Institute for Scientific Interchange Foundation, Torino.
Since 2006 Associate Professor Medical Genetics at the Dept. Genetics, Biology and
Biochemistry, University of Torino, Faculty of Medicine
Since 2010 Group Leader Genomic Variation in Human Population and Complex Diseases, Human Genetics Foundation, HuGeF, Torino, Italy

- Genetics of complex diseases and gene-environment interactions
- Population genetics
- Genetic susceptibility to cardiovascular diseases
- Genetics and molecular epidemiology of tumors
- DNA repair gene polymophisms and susceptibility to tumors
- DNA repair genotype-phenotype correlation
- Genome-wide association studies (bladder cancer, hypertension, cardiovascular
diseases, mesothelioma)
- Epigenomics of cardiovascular diseases
1. Schumann G, Coin LJ, Lourdusamy A, Charoen P, Berger KH, Stacey D, et al. Genome-wide association and genetic functional studies identify autism susceptibility candidate 2 gene (AUTS2) in the regulation of alcohol consumption. Proc Natl Acad Sci U S A. 2011 Apr 26;108(17):7119-24.
2. Saieva C, Peluso M, Masala G, Munnia A, Ceroti M, Piro S, Sera F, Bendinelli B, Pala V, Sieri S, Tumino R, Giurdanella MC, Panico S, Mattiello A, Vineis P, Polidoro S, Matullo G, Palli D. Bulky DNA adducts and breast cancer risk in the prospective EPIC-Italy study. Breast Cancer Res Treat. 2011 Mar 31. [Epub ahead of print]
3. Fox ER, Young JH, Li Y, Dreisbach AW, Keating BJ, Musani SK, et al. Association of genetic variation with systolic and diastolic blood pressure among African Americans: the Candidate Gene Association Resource study. Hum Mol Genet. 2011 Jun 1;20(11):2273-2284. Epub 2011 Mar 4.
4. Betti M, Ferrante D, Padoan M, Guarrera S, Giordano M, Aspesi A, Mirabelli D, Casadio C, Ardissone F, Ruffini E, Betta PG, Libener R, Guaschino R, Matullo G, Piccolini E, Magnani C, Dianzani I. XRCC1 and ERCC1 variants modify malignant mesothelioma risk: a case-control study. Mutat Res. 2011 Mar 15;708(1-2):11-20. Epub 2011 Jan 26.
5. Vineis P, Chuang SC, Vaissière T, Cuenin C, Ricceri F; The Genair-EPIC Investigators, Johansson M, Ueland P, Brennan P, Herceg Z. DNA methylation changes associated with cancer risk factors and blood levels of vitamin metabolites in a prospective study. Epigenetics. 2011 Feb 8;6(2).
6. Peluso M, Munnia A, Piro S, Armillis A, Ceppi M, Matullo G, Puntoni R. Smoking, DNA adducts and number of risk DNA repair alleles in lung cancer cases, in subjects with benign lung diseases and in controls. J Nucleic Acids. 2010 Oct 4;2010:386798.
7. Rothman N, Garcia-Closas M, Chatterjee N, Malats N, Wu X, Figueroa JD, et al. A multi-stage genome-wide association study of bladder cancer identifies multiple susceptibility loci. Nat Genet. 2010 Oct 24. [Epub ahead of print]
8. Ikram MK, Sim X, Jensen RA, Cotch MF, Hewitt AW, Ikram MA, et al. Four novel Loci (19q13, 6q24, 12q24, and 5q14) influence the microcirculation in vivo. PLoS Genet. 2010 Oct 28;6(10):e1001184.
9. Mazzei F, Guarrera S, Allione A, Simonelli V, Narciso L, Barone F, Minoprio A, Ricceri F, Funaro A, D"Errico M, Vogel U, Matullo G, Dogliotti E. 8-Oxoguanine DNA-glycosylase repair activity and expression: A comparison between cryopreserved isolated lymphocytes and EBV-derived lymphoblastoid cell lines. Mutat Res. 2010 Nov 4. [Epub ahead of print] PubMed PMID: 20971211.
10. Tabara Y, Kohara K, Kita Y, Hirawa N, Katsuya T, Ohkubo T, et al. Common variants in the ATP2B1 gene are associated with susceptibility to hypertension: the Japanese Millennium Genome Project. Hypertension. 2010 Nov;56(5):973-80. Epub 2010 Oct 4.
11. Ricceri F, Godschalk RW, Peluso M, Phillips D, Agudo A, Georgiadis PA, Loft S, Tjonneland AM, Raaschou-Nielsen O, Palli D, Perera F, Vermeulen R, Taioli E, Sram RJ, Munnia A, Rosa F, Allione A, Matullo G, Vineis PP. Bulky DNA adducts in white blood cells: a pooled analysis of 3600 subjects. Cancer Epidemiol Biomarkers Prev. 2010 Oct 4. [Epub ahead of print]PMID: 20921335
12. Bono R, Romanazzi V, Munnia A, Piro S, Allione A, Ricceri F, Guarrera S, Pignata C, Matullo G, Wang P, Giese RW, Peluso M. Malondialdehyde-deoxyguanosine adduct formation in workers of pathology wards: the role of air formaldehyde exposure. Chem Res Toxicol. 2010 Aug 16;23(8):1342-8. PubMed PMID: 20707408; PubMed Central PMCID: PMC2924748.
13. Ragin C, Minor A, Agudo A, Farmer P, Garte S, Gonzales C, Kalina I, Matullo G, Popov T, Palli D, Peluso M, Ricceri F, Sram R, Vineis P, Taioli E. Pooled analysis of studies on DNA adducts and dietary vitamins. Mutat Res. 2010 Apr 24. [Epub ahead of print]
14. Kiemeney LA, Sulem P, Besenbacher S, Vermeulen SH, Sigurdsson A, Thorleifsson G, et al. A sequence variant at 4p16.3 confers susceptibility to urinary bladder cancer. Nat Genet. 2010 May;42(5):415-9.
15. Zijno A, Porcedda P, Saini F, Allione A, Garofalo B, Marcon F, Guarrera S, Turinetto V, Minieri V, Funaro A, Crebelli R, Giachino C and Matullo G. Unsuitability of lymphoblastoid cell lines as surrogate of cryopreserved isolated lymphocytes for the analysis of DNA Double Strand Break repair activity. Mutat Res. 2010 Feb 3;684(1-2):98-105.
16. Ricceri F, Guarrera S, Sacerdote C, Polidoro S, Allione A, Fontana D, De Stefanis P, Tizzani A, Casetta G, Cucchiarale G, Vineis P, Matullo G. ERCC1 haplotypes modify bladder cancer risk: a case-control study. DNA Repair (Amst). 2010 Feb 4;9(2):191-200.
17. Vineis P, Manuguerra M, Kavvoura FK, Guarrera S, Allione A, Rosa F, Di Gregorio A, Polidoro S, Saletta F, Ioannidis JP, Matullo G: A field synopsis on low-penetrance variants in DNA repair genes and cancer susceptibility. J Natl Cancer Inst 2009, 101(1):24-36.
Project Title: