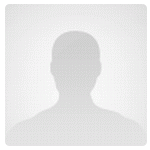 Daniela Turchetti
e-mail:
daniela.turchetti AT unibo.it
affiliation:
Università di Bologna
research area(s):
Genetics And Genomics, Cancer Biology
Course:
Biomedical Sciences and Human Oncology
University/Istitution:
Università di Torino
Date and place of birth: April 11, 1966, Ravenna, Italy Present position: Researcher in Medical Genetics - University of Bologna
Education
Medical Doctor, 1993, University of Bologna
Specialty in Medical Oncology, 1998, University of Modena

Internships
1991-1993 Department of Experimental Pathology, University of Bologna
1994-1995 Institute of Experimental Oncology, Bologna
1995-1998 Medical Oncology, University of Modena

Summer internships
1991 Pathology and Surgery, University of Katowice, Poland
1992 Medical Oncology, Hospital of Guadalajara, Mexico

Fellowships
Italian Foundation for Cancer Research (FIRC): Fellowship "A. Belfanti e L. Pizzamiglio" (April 1994 - June 1995)
International Union Against Cancer (UICC): International Cancer Technology Transfer (January - February 1999)

Positions
1999-2000 Azienda Ospedaliera Policlinico di Modena, consultant with temporary contract
2000-2002 University of Modena and Reggio Emilia, senior fellow
2002-2003 Almagem Foundation (Policlinico S.Orsola-Malpighi, Bologna) senior fellow
2003-2005 Policlinico S.Orsola-Malpighi, Bologna, consultant with temporary contract

Teaching
2000-2001; 2001-2002: School of Specialty in Medical Oncology, University of Modena e Reggio Emilia
2003-2004: Nursing School, University of Bologna (located in Ravenna)
2004-2005-present: Medical School, University of Bologna

Visits to foreign institutions
1999 Cancer Genetics, Georgetown University, Washington DC (USA) (2 months)
2001 Cancer Genetics, Royal Marsden Hospital and Institute of Cancer Research, Sutton (UK) (1 month)

Scientific Societies
- Association of UICC fellows
- European Society of Human Genetics
- Società Italiana di Genetica Umana

Invited speaker in 60 courses/meetings



Research interests: Genetic susceptibility to cancer; issues related to genetic counseling
TURCHETTI D, POMPILII E, MAGRINI E, BONASONI MP, PITTALIS MC, SEGATA M, PESSION A, SANTINI D, PILU G, SERI M (2011): Persistence of a monosomic cell line in a fetus with Mosaic Trisomy 8. AM J MED GENET - part A, in press

SARDANELLI F, PODO F, SANTORO F, MANOUKIAN S, BERGONZI S, TRECATE G, VERGNAGHI D, FEDERICO M, CORTESI L, CORCIONE S, MORASSUT S, DI MAGGIO C, CILOTTI A, MARTINCICH L, CALABRESE M, ZUIANI C, PREDA L, BONANNI B, CARBONARO LA, CONTEGIACOMO A, PANIZZA P, DI CESARE E, SAVARESE A, CRECCO M, TURCHETTI D., TONUTTI M, BELLI P, MASCHIO AD, HIGH BREAST CANCER RISK ITALIAN 1 (HIBCRIT-1) STUDY (2011). Multicenter surveillance of women at high genetic breast cancer risk using mammography, ultrasonography, and contrast-enhanced magnetic resonance imaging (the high breast cancer risk italian 1 study): final results. INVESTIGATIVE RADIOLOGY, vol. 46; p. 94 - 105

CORTESI L, MASINI C, CIRILLI C, MEDICI V, MARCHI I, CAVAZZINI G, PASINI G, TURCHETTI D., FEDERICO M. (2010). Favourable ten-year overall survival in a Caucasian population with high probability of hereditary breast cancer. BMC CANCER, vol. 10; p. 90

BRUNO W., GHIORZO P., BATTISTUZZI L., ASCIERTO P.A., BARILE M., GARGIULO S., GENSINI F., GLIORI S., GUIDA M., LOMBARDO M., MANOUKIAN S., MENIN C., NASTI S., ORIGONE P. PASINI B., PASTORINO L., PEISSEL B., PIZZICHETTA M.A., QUEIROLO P., RODOLFO M., ROMANINI A., SCAINI M.C., TESTORI A., TIBILETTI M.G., TURCHETTI D., LEACHMAN S.A., BIANCHI SCARRA' G., IMI, ITALIAN MELANOMA INTERGROUP. (2009). Clinical genetic testing for familial melanoma in Italy: a cooperative study. JOURNAL OF THE AMERICAN ACADEMY OF DERMATOLOGY, vol. 61; p. 775 - 782

GRAZIANO C., D'ELIA AV., MAZZANTI L., MOSCANO F., GUIDELLI GUIDI S., SCARANO E., TURCHETTI D., FRANZONI E., ROMEO G., DAMANTE G., SERI M. (2007). A de novo nonsense mutation of PAX6 gene in a patient with aniridia, ataxia, and mental retardation. AMERICAN JOURNAL OF MEDICAL GENETICS. PART A, vol. 143(15); p. 1802 - 1805

JAIJO T, ALLER E, BENEYTO M, NAJERA C, GRAZIANO C, TURCHETTI D., SERI M, AYUSO C, BAIGET M, MORENO F, MORERA C, PEREZ-GARRIGUES H, MILLAN JM. (2007). MYO7A mutation screening in Usher syndrome type I patients from diverse origins. JOURNAL OF MEDICAL GENETICS, vol. 44; p. e71

CORTESI L., TURCHETTI D., MARCHI I., FRACCA A., CANOSSI B., BATTISTA R., RUSCELLI S., PECCHI A.R., TORRICELLI P., FEDERICO M. (2006). Breast cancer screening in women at increased risk according to different family histories: an update of the Modena Study Group experience. BMC CANCER, vol. 6: 210

TURCHETTI D., RAZZABONI E., ZOMER H., ROSSI C., FERRARI S., GRECO D., GRAZIANO C., ROMEO G., SERI M. (2006). Psychological consequences of prenatal diagnosis in a case of familial Angelman syndrome. PRENATAL DIAGNOSIS, vol. 26; p. 1156 - 1159
No projects are available to students for the current accademic year.