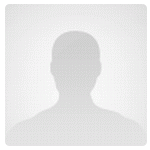 Luca Cordero Di Montezemolo
e-mail:
luca.corderodimontezemolo AT unito.it
affiliation:
Università di Torino
research area(s):
Developmental Biology, Immunity And Infection
Course:
Biomedical Sciences and Human Oncology
University/Istitution:
Università di Torino
Present position:
Chairman,Department of Pediatrics,University of Torino.
Full professor of Pediatrics,University of Torino
Cancer in children,cancer epidemiology
Pivetta E,Maule MM,Pisani P,Zugna D,Haupt R,Jankovic m,Clerico A,Cordero di Montezemolo L,Kiren V,Locatelli F, Palumbo G,Pession A,Pillon M,Santoro N,Terenziani M,Valsecchi MG,Magnani C,Merletti F,Pastore G;Italian Association of Pediatric Hematology and Oncology (AIEOP)Group
Marriage and Parenthood among Childhood cancer survivors:a report from the Italian AIEOP Off-Therapy Registry
Haematologica.2011 May,96(5):744-51


Aschero S,Vallero S,Morra I,Impera L,Sandri A,Basso ME,Storlazzi CT,Giordano F,Fidani P,De Ioris MA,di Montezemolo LC.
A complex Karyotype including a t(2;11) in a paediatric ependymoma:case report a review of the literature
J Neurooncol.2010 Aug.99(1)141-6



No projects are available to students for the current accademic year.