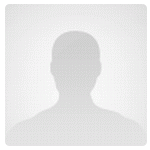 Massimo Pellegrini
e-mail:
massimo.pellegrini AT unimore.it
affiliation:
Università di Modena-Reggio Emilia
research area(s):
Stem Cells And Regenerative Medicine, Experimental Medicine
Course:
Molecular and Regenerative Medicine
University/Istitution:
Università di Modena-Reggio Emilia
He graduated with full marks in Medicine and Surgery in 1985 and he received professional qualification in General Surgery at the Faculty of Medicine, University of Parma in 1990.
He has been awarded a scholarship to attend the CNR Institute of Advanced Biomedical Technologies (ITBA) of the National Research Council in Milan and started a PhD in Human Morphological Sciences with Head Office in Bologna.
He subsequently spent two years (1991-92) at the Max Planck Institute of Biophysical Chemistry, Department of Molecular and Cell Biology, Goettingen, Germany working in the field of developmental biology.
Since December 1992 he is Assistant Professor of Histology.
Since 2010 he is a founding member of an academic-industrial spin off aiming at the production of a dermal substitute for clinical use (patent filled in 2010 and 2011).
In 2010 he obtained a Master degree for attending a Course in Advanced Clinical Dietetics and Nutrition at the Faculty of Medicine of the Policlinico Gemelli in Rome.

The basic and clinical research concern:
• regenerative medicine
• biology of adipose tissue
• assessment of nutritional status and lifestyle in the physiology and pathology

Regenerative Medicine.
The biology of mesenchymal stem cells isolated from adult adipose tissue: isolation techniques, characterization, cultivation and differentiation into mesenchymal tissues; mesenchymal stem cells interaction with "scaffold" of different origin and with other stem cells. Generation of dermal substitute made of adipose derived stem cells seeded in specific scaffold for clinical use (Patent filed in 2010 and 2011).
Biology of adult neural stem cells. Neurogenesis in dentate gyrus in normal and mutant mice. Genetic control of adult neurogenesis and relationship between adult neurogenesis and diseases (depression, Alzheimer or inability to learn).

Biology of adipose tissue.
He leads an experimental study aimed at better understanding the links between nutritional status and mechanisms of cellular / molecular increase in fat mass. In particular, he studies the effects in mice of a high-fat and obesogenic diet (70% saturated fat) on different biochemical and cellular parameters.

Assessment of nutritional status and lifestyle in the physiology and pathology.
Collection and evaluation of different anthropometric and life style parameters (skin temperature, duration and type of physical activity, resting energy expenditure, total energy expenditure, etc etc) in patients with eating disorders. The elaboration of these parameters will allow to identify the criteria that best correlate with the type and severity of eating disorder.

S Ferretti; A Fornari; P Pedrazzi; M Pellegrini; M Zoli (2011): Developmental overfeeding alters hypothalamic neuropeptide mRNA levels and response to high fat diet in adult mice. PEPTIDES (accepted for pubblication)

T Capellini, G Vaccari, E Ferretti, S Fantini, M He, M Pellegrini, L Quintana, G Di Giacomo, J Sharpe, L Selleri and V Zappavigna (2010): Scapula development is governed by genetic interactions of Pbx1 with its family members and with Emx2 via their co-operative control of Alx1. Development 137(15):2559-69.

Herrera L, Ottolenghi C, Garcia-Ortiz JE, Pellegrini M, Manini F, Ko MS, Nagaraja R, Forabosco A, Schlessinger D. (2005): Mouse ovary developmental RNA and protein markers from gene expression profiling. Developmental Biology. 279(2), 271-90.

Mariani S, Iughetti L, Bertorelli R, Coviello D, Pellegrini M, Forabosco A, Bernasconi S.(2003): Genotype/phenotype correlations of males affected by Simpson-Golabi-Behmel syndrome with GPC3 gene mutations: patient report and review of the literature. J Pediatr Endocrinol Metab. 16(2), 225-32.

Rossella Galli, Roberta Fiocco, Lidia De Filippis, Angela Gritti, Vania Broccoli, Massimo Pellegrini, Antonello Mallamaci and Angelo L. Vescovi (2002): Emx2 regulates the proliferation of stem cells of the adult mammalian central nervous system. Development, 129(7), 1633-44.

Schlessinger D, Herrera L, Crisponi L, Mumm S, Percesepe A, Pellegrini M, Pilia G, Forabosco A.(2002): Genes and translocations involved in POF. Am J Med Genet., 111(3):328-33.

Massimo Pellegrini, Serafino Pantano, Mariapaola Fumi, Franco Lucchini and Antonino Forabosco (2001): Agenesis of the scapula in Emx2 homozygous mutants. Developmental Biology 232, 149-156.

Pellegrini Massimo, Pilia Giuseppe, Pantano Serafino, Lucchini Franco, Uda Manuela, Fumi Mariapaola, Cao Antonio, Schlessinger David, and Forabosco Antonino (1998): Gpc3 Expression Correlates With the Phenotype of the Simpson Golabi Behmel Syndrome. Developmental Dynamics 213:431 439.

Pellegrini, M, Pantano, S, Lucchini, F, Fumi, M, Forabosco, A,(1997): Emx2 developmental expression in the primordia of the reproductive and excretory systems. Anatomy & Embryology 196, 427-433.

Pellegrini, P., Mansouri, A., Simeone, A., Boncinelli, E., Gruss, P.(1996): Dentate gyrus formation requires Emx2. Development, 122, 3893-3898.

Project Title:
Nutrition, obesity and adipose tissue expansion.
An experimental study has been designed in order to better understand the links between the nutritional status and the cellular-molecular mechanisms responsible of adipose tissue expansion.
In particular the experimental study aims at studying in mice the effects of an obesogenic high-fat diet on different biochemical and cellular parameters.
Different tissues isolated from these obese mice (like visceral perigonadal adipose tissue and subcutaneous inguinal adipose tissue, brown adipose tissue) will be studied morphologically and in relation to parameters like adipose cell precursors proliferation, markers of proliferation vs. differentiation, markers of inflammation, markers of immune activation.