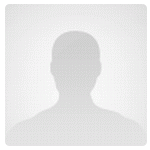 Guido Menato
e-mail:
guido.menato AT unito.it
affiliation:
Università di Torino
research area(s):
Experimental Medicine, Cancer Biology
Course:
Biomedical Sciences and Human Oncology
University/Istitution:
Università di Torino
Professor of Obstetrics and Gynaecology

Gynecological Cancer. Gestational Diabethes
1.Telomerase Expression and Telomere Length in Breast Cancer and their Associations with Adjuvant Treatment and Disease Outcome.
Lu L, Zhang C, Zhu G, Irwin M, Risch H, Menato G, Mitidieri M, Katsaros D, Yu H.
Breast Cancer Res. 2011 Jun 6;13(3):R56. [Epub ahead of print]
2.Maternal caffeine consumption and sine causa recurrent miscarriage.
Stefanidou EM, Caramellino L, Patriarca A, Menato G.
Eur J Obstet Gynecol Reprod Biol. 2011 May 31. [Epub ahead of print]
3.Association between miR-200c and the survival of patients with stage I epithelial ovarian cancer: a retrospective study of two independent tumour tissue collections.
Marchini S, Cavalieri D, Fruscio R, Calura E, Garavaglia D, Nerini IF, Mangioni C, Cattoretti G, Clivio L, Beltrame L, Katsaros D, Scarampi L, Menato G, Perego P, Chiorino G, Buda A, Romualdi C, D'Incalci M.
Lancet Oncol. 2011 Mar;12(3):273-85. Epub 2011 Feb 21.
4.Posterior intravaginal slingplasty: efficacy and complications in a continuous series of 118 cases.
Cosma S, Preti M, Mitidieri M, Petruzzelli P, Possavino F, Menato G.
Int Urogynecol J Pelvic Floor Dysfunct. 2011 May;22(5):611-9. Epub 2011 Jan 14.
5.A multicenter, case-control study on risk factors for antepartum stillbirth.
Facchinetti F, Alberico S, Benedetto C, Cetin I, Cozzolino S, Di Renzo GC, Del Giovane C, Ferrari F, Mecacci F, Menato G, Tranquilli AL, Baronciani D; Italian Stillbirth Study Group.
J Matern Fetal Neonatal Med. 2011 Mar;24(3):407-10. Epub 2010 Jun 29.
6.Superfetation after ovulation induction and intrauterine insemination performed during an unknown ectopic pregnancy.
Lantieri T, Revelli A, Gaglioti P, Menato G, Gennarelli G, Delle Piane L, Massobrio M.
Reprod Biomed Online. 2010 May;20(5):664-6. Epub 2010 Feb 1.
7.Iron supplementation and gestational diabetes in midpregnancy.
Bo S, Menato G, Villois P, Gambino R, Cassader M, Cotrino I, Cavallo-Perin P.
Am J Obstet Gynecol. 2009 Aug;201(2):158.e1-6. Epub 2009 Jun 13.
8.Ovarian hyper-stimulation syndrome after spontaneous conception.
Lussiana C, Guani B, Restagno G, Rovei V, Menato G, Revelli A, Massobrio M.
Gynecol Endocrinol. 2009 Jul;25(7):455-9.
9.Pluripotent factor lin-28 and its homologue lin-28b in epithelial ovarian cancer and their associations with disease outcomes and expression of let-7a and IGF-II.
Lu L, Katsaros D, Shaverdashvili K, Qian B, Wu Y, de la Longrais IA, Preti M, Menato G, Yu H.
Eur J Cancer. 2009 Aug;45(12):2212-8. Epub 2009 May 26.
10.Stathmin and tubulin expression and survival of ovarian cancer patients receiving platinum treatment with and without paclitaxel.
Su D, Smith SM, Preti M, Schwartz P, Rutherford TJ, Menato G, Danese S, Ma S, Yu H, Katsaros D.
Cancer. 2009 Jun 1;115(11):2453-63.
11.Perinatal outcomes associated with the use of glargine during pregnancy.
Di Cianni G, Torlone E, Lencioni C, Bonomo M, Di Benedetto A, Napoli A, Vitacolonna E, Mannino D, Lapolla A; Italian Diabetes and Pregnancy Study Group; Italian Society of Diabetology.
Diabet Med. 2008 Aug;25(8):993-6.
12.Mild gestational hyperglycemia and the metabolic syndrome in later life.
Bo S, Menato G, Botto C, Cotrino I, Bardelli C, Gambino R, Cassader M, Durazzo M, Signorile A, Massobrio M, Pagano G.
Metab Syndr Relat Disord. 2006 Summer;4(2):113-21.
13.Gestational hyperglycemia, zinc, selenium, and antioxidant vitamins.
Bo S, Lezo A, Menato G, Gallo ML, Bardelli C, Signorile A, Berutti C, Massobrio M, Pagano GF.
Nutrition. 2005 Feb;21(2):186-91.
14.Mild gestational hyperglycemia, the metabolic syndrome and adverse neonatal outcomes.
Bo S, Menato G, Gallo ML, Bardelli C, Lezo A, Signorile A, Gambino R, Cassader M, Massobrio M, Pagano G.
Acta Obstet Gynecol Scand. 2004 Apr;83(4):335-40.

No projects are available to students for the current accademic year.