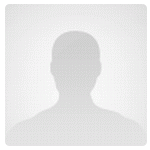 Paolo Cappabianca
e-mail:
paolo.cappabianca AT unina.it
affiliation:
Università di Napoli Federico II
research area(s):
Neuroscience
Course:
Neurosciences
University/Istitution:
Università di Napoli Federico II
Paolo Cappabianca, M.D.
Professor and Chairman of Neurosurgery
Department of Neurosciences and Reproductive and Odontostomatological Sciences
Division of Neurosurgery
School of Medicine and Surgery
Universitá degli Studi di Napoli Federico II


1953 Born in Naples, ITALY on June 19th
1977 M.D., Università di Napoli
1978-1981 Neurosurgical Residency, Università di Napoli
1980 Joined the staff of the Neurosurgical Department of the Università di Napoli
2001-2005 Associate Professor of Neurological Surgery, Università degli Studi di Napoli Federico II
2005 Professor and Chairman of Neurological Surgery, Università degli Studi di Napoli Federico II
2009-2013 Chairman of the Neuroendoscopy Committee of the WFNS
2010 Ranked among Top Italian Scientists
2009-2013 Adjunct Professor of Neurological Surgery in the School of Medicine of the University of Pittsburgh, PA, USA
2011 Honorary Member of the Federazione Italiana Canottaggio (FIC)
Visiting Professor at the following International Institutions: University of Virginia (UVA) Health System at Charlottesville, University of California at Los Angeles (UCLA), Mount Sinai Medical Center at New York, University of California at San Francisco (UCSF), Brigham and Womens' Hospital at Havard School of Medicine in Boston, University of Pittsburgh Medical Center (UPMC), Penn University at Philadelphia, University of Maastricht, Johann Wolfgang Goethe Universität at Frankfurt, University of Milan, Turin, Verona, Padua, Messina, Palermo, University of Belgrade School of Medicine, Ain Shams University in Cairo, King Abdulaziz Medical City in Riyadh, Keio University in Tokio, Chiba University, University of Melbourne.
Awards: 2007 William Cone Lecture at the McGill University of Montreal, 2010 Ginde Oration at Mumbai Hospital, 2013 Pietro Paoletti Conference at Pavia University.
Keynote lecturer at Sociedad de Neurocirugia de Chile, Société Algérienne de Neurochirurgie, Société Suisse de Neurochirurgie, German Society of Skull Base Surgery, Japan Neurosurgical Society, Society of Neurosurgeons of South Africa, Neurosurgical Society of Australasia (NSA).
Invited Faculty Guest more than thirty times in International Congresses and Workshops.
Member of several International scientific Societies: Società Italiana di Neurochirurgia (SINCh), Associazione Italiana di Neuro-Oncologia (AINO), American Association of Neurological Surgeons (AANS), Congress of Neurological Surgeons (CNS), Society of University Neurosurgeons (SUN) Pituitary Society, European Association of Neurosurgical Societies (EANS), European Association of Neuro-Oncology (EANO), German Society of Skull Base Surgery, Sociedad de Neurocirugia de Chile.
International Advisory Board Member of ACTA NEUROCHIRURGICA, JOURNAL OF NEUROENDOSCOPY, NEUROSURGERY, SURGICAL NEUROLOGY INTERNATIONAL, WORLD NEUROSURGERY, BRASILIAN ARCHIVES OF NEUROSURGERY.
Ad hoc reviewer of JOURNAL OF ENDOCRINOLOGICAL INVESTIGATION, CLINICAL NEUROLOGY AND NEUROSURGERY, CLINICAL ANATOMY, CLINICAL ENDOCRINOLOGY, NEUROSURGICAL REVIEW
Organizer and Faculty Member of many National and International Congresses and Workshops, mostly focused on Endoscopic Pituitary and Skull Base Surgery.
Author of more than 200 peer-reviewed articles in international journals – Acta Neurochirurgica, Cancer Research, Child's Nervous System, Journal of Clinical Endocrinology and Metabolism, Journal of Neuro-Oncology, Journal of Neurosurgery, Minimally Invasive Neurosurgery, Neurosurgery, Neurosurgical Review, New England Journal of Medicine, World Neurosurgery, Clinical Neurology and Neurosurgery, Rhinology, Surgical Neurology, Surgical Neurology International – and of more than 20 books or book chapters - DeGroot LJ & Jameson JL (eds): Endocrinology, Schmidek & Sweet (eds): Operative Neurosurgical Techniques. Indications, Methods and Results -.
The research activity concern various fields of Neurosurgery, but the principal research lines are:
I. Transsphenoidal surgery
II. Endoscopy
III. Anatomical research
IV. Bio-materials
V. Brain Tumors

I. Transsphenoidal surgery. The Division of Neurosurgery of the Università degli Studi di Napoli Federico II has a long tradition in the treatment of lesions of the sellar and parasellar region, with numerous studies on the operative techniques and clinical researches. In recent years, innovative minimally invasive surgical techniques, using the endoscope as the only visualizing tool, have been studied and are routinary used. Such techniques have been first introduced for the treatment of sellar lesion and subsequentely for lesions involving or arising from different, both median or paramedian, skull-base areas. Multidisciplinary collaborations have been developed, namely with endocrinologists but also with other specialists, such as neuroanatomists, neuroradiologists, neuropathologists, anesthesiologists, and basic researchers. Today, such studies represent important scientific contributes in the International scientific literature, for the methodology used and for the various aspects covered.
II. Endoscopy. In the last two decades, many efforts have been profused to evaluate the possibilities given by the introduction of the endoscope in neurosurgery, particularly in the transsphenoidal procedures.
III. Anatomical research. The study of the skull base anatomy, focused on its midline regions, via an endoscopic approach to the surgical taget areas, has produced many publications in international peer-reviewed journals.
IV. Bio-materials. The use of biocompatible materials in modern neurosurgery has become fairly common. When it is preferable not to use patient's tissues, due to the possible complications or the esthetic results, heterologous and/or synthetic materials are employed. Many results have been reached in this field but much more needs to be done.
V. Brain tumors. Analysis of series, study of clinical cases, evaluation of the efficacy of stereotactic methodologies in the diagnosis and treatment of brain tumors have been performed.
Intraventricular and skull base neuroendoscopy in 2012: a global survey of usage patterns and the role of intraoperative neuronavigation.
Esposito F, Di Rocco F, Zada G, Cinalli G, Schroeder HW, Mallucci C, Cavallo LM, Decq P, Chiaramonte C, Cappabianca P.
World Neurosurg. 80(6): 709-16, 2013.

Collagen-only biomatrix as dural substitute: What happened after a 5-year observational follow-up study.
Esposito F, Grimod G, Cavallo LM, Lanterna L, Biroli F, Cappabianca P.
Clin Neurol Neurosurg. 115(9): 1735-7, 2013.

The trochlear nerve: microanatomic and endoscopic study.
Iaconetta G, de Notaris M, Benet A, Rincon J, Cavallo LM, Prats-Galino A, Samii M, Cappabianca P.
Neurosurg Rev. 36(2): 227-37, 2013.

Endoscopic endonasal approach for pituitary adenomas.
Cavallo LM, Solari D, Esposito F, Cappabianca P.
Acta Neurochir (Wien) 154: 2251-2256, 2012.

The "suprasellar notch," or the tuberculum sellae as seen from below: definition, features, and clinical implications from an endoscopic endonasal perspective.
de Notaris M, Solari D, Cavallo LM, D'Enza AI, Ensanat J, Berenguer J, Ferrer E, Prats-Galino A, Cappabianca P.
J Neurosurg 116: 622-629, 2012.
Project Title:
The Division of Neurosurgery offers the opportunity for several surgical neuroanatomy research projects. Research fellows will participate in laboratory inquiries at the Department of Human Anatomy and Embriology of Universitat de Barcelona, one of leading institutions in the world. The research laboratories are on the frontier for their groundbreaking work in skull base surgery, endoscopic endonasal surgery, quantitative analysis, neuroimaging advances, and more. Please kindly consider that both the Institutions don't have funds available to support travel or housing expenses, to offer paid fellowships, or to pay a stipend. 

 Furthermore, you would be most welcome to observe current treatment modalities, discuss clinical cases with the prof. Cappabianca and his staff and take part to clinical studies.