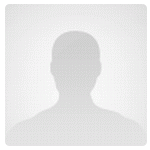 Antonio Musarò
e-mail:
antonio.musaro AT uniroma1.it
affiliation:
Università di Roma La Sapienza
research area(s):
Stem Cells And Regenerative Medicine, Cell Biology
Course:
Morphogenesis, Homeostasis and Tissue Engineering
University/Istitution:
Università di Roma La Sapienza
Positions and Employment
1991"1995: Doctoral Student / Ph.D. program, Medical School, Sapienza University of Rome.
1996"1999: Postdoctoral training" Research fellow, Cardiovascular Research Center;
Harvard University.
1999"2007: Assistant professor, Sapienza University of Rome "Medical School;
"Professor of Histology and Embryology, Medical School, Sapienza University of Rome
2002:Visiting Professor, Edith Cowan University, Australia.
2003" present: Professor of Biotechnology; Sapienza University of Rome.
2003"2011: Adjunct Associate Professor (honorary position), School of Biomedical & Sports Science; Faculty of Computing, Health and Science. Edith Cowan University; Western Australia.
2007- present:Associate professor of Medicine, School of Biotechnology, Sapienza University of Rome.

Other Experience and Professional Memberships
2001-present: Expert reviewer for international scientific journals
2003-present: Chair of Interuniversity Institute of Myology
2004-present: Member, Society of Cell Biology
2005: Lecturer and Instructor of EMBO Practical Course: From Mice to Cells
2010- Member of the editorial board of World Journal of Biological Chemistry
2010- Member of the editorial board of Skeletal Muscle
2011- Member of the editorial board of Journal of Biological Medicine
Honors
2001: Honour for advance in Biological Research
2003: Award for Scientific Communication (Rotary Club)
2006: Award for Scientific Communication, Foglia di Tabacco
2009: Award Sapienza Ricerca for best research 2009 (Sapienza University of Rome)

Aging and neuromuscular diseases (ALS, muscular distrophies); role of IGF-1 in the physiopathology of skeletal muscle; cell proliferation and cell differentiation; role of stem cells and tissue niche on muscle regeneration.
1.Pelosi L, Giacinti C, Nardis C, Borsellino G, Rizzuto E, Nicoletti C, Wannenes F, Battistini L, Rosenthal N, Molinaro M, Musarò A. Local expression of IGF-1 accelerates muscle regeneration by rapidly modulating inflammatory cytokines and chemokines. FASEB J. 2007; 21(7):1393-402.
2.Pelosi M, Marampon F, Zani BM, Prudente S, Perlas E, Caputo V, Cianetti L, Berno V, Narumiya S, Kang SW, Musarò A, Rosenthal N. ROCK2 and its alternatively spliced isoform ROCK2m positively control the maturation of the myogenic program. Mol Cell Biol. 2007; 27:6163-76.
3.Dobrowolny G, Aucello M, Rizzuto E, Beccafico S, Mammucari C, Bonconpagni S, Belia S, Wannenes, F Nicoletti, C Del Prete Z, Rosenthal N, Molinaro M, Protasi F, Fanò G, Sandri M, and Musarò A. Skeletal muscle is a primary target of SOD1G93A -mediated toxicity Cell Metabolism 2008; 8:425-36.
4.Aucello M, Dobrowolny G, Musarò A. Localized accumulation of oxidative stress causes muscle atrophy through activation of an autophagic pathway. Autophagy. 2009;5(4):527-9.
5.Palazzolo I., Stack C., Kong L., Musaro A., Adachi H., Katsuno M., Sobue G., Taylor J.P., Sumner C., Fischbeck K., and Pennuto M. Overexpression of IGF-1 in Muscle Attenuates Disease in a Mouse Model of Spinal and Bulbar Muscular Atrophy. Neuron 2009; 13;63(3):316-28.
6.Musarò A, Fulle S and Fanò G. Oxidative stress and muscle homeostasis. Curr Opin Clin Nutr Metab Care 2010; 13:236-42.
7.Musarò A, Barberi L. Isolation and culture of mouse satellite cells. Methods Mol Biol. 2010;633:101-11.
8.Cacchiarelli D, Martone J, Girardi E, Cesana M, Incitti T, Morlando M, Nicoletti C, Santini T, Sthandier O, Barberi L, Auricchio A, Musarò A, Bozzoni I. MicroRNAs involved in molecular circuitries relevant for the Duchenne muscular dystrophy pathogenesis are controlled by the dystrophin/nNOS pathway. Cell Metab. 2010 Oct 6;12(4):341-51.
9.Musarò A. State of the art and the dark side of amyotrophic lateral sclerosis World J Biol Chem. 2010; 1: 62-68.
10.Bosch-Marcé M, Wee CD, Martinez TL, Lipkes CE, Choe DW, Kong L, Vanmeerbeke JP, Musarò A, Sumner CJ. Increased IGF-1 in muscle modulates the phenotype of severe SMA mice. Hum Mol Genet. 2011 20:1844-53.
11.Carosio S, Berardinelli MG, Aucello M, Musarò A. Impact of ageing on muscle cell regeneration. Ageing Res Rev. 2011 Jan;10(1):35-42.
12.Toschi A, Severi A, Coletti D, Catizone A, Musarò A, Molinaro M, Nervi C, Adamo S, Scicchitano BM. Skeletal muscle regeneration in mice is stimulated by local overexpression of v1a-vasopressin receptor. Mol Endocrinol. 2011 Sep;25(9):1661-73. Epub 2011 Aug 4.

No projects are available to students for the current accademic year.