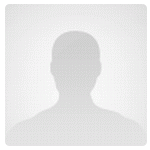 Rosanna Nano
e-mail:
rosanna.nano AT unipv.it
affiliation:
Università di Pavia
research area(s):
Cancer Biology, Immunity And Infection
Course:
Genetics, Molecular and Cellular Biology
University/Istitution:
Università di Pavia
Graduated in Biological Sciences in 1972,at the Pathological Institute, University of Pavia, she is full Professor since 2000 at the Faculty of Sciences, University of Pavia. Specialization in General Pathology in 1983 ( Faculty of Medicine and Surgery). Currently she is teacher of Cytopathology , Degree of 2nd level , Neuroimmunology, Degree of 2nd level, General Biology, Anatomy and Physiology, Degree of 2nd level at the Faculty of Sciences, University of Pavia: General Biology at the Specialization School in Medical Physics , Faculty of Medicine and Surgery, University of Milano; Basis of Biology at the European School of Advanced Studies on "Nuclear and Ionising Radiation Technology, University of Pavia; Ontology of the immune cell system, Faculty of Medicine and Surgery, University of Pavia . She is component of the teaching staff of Research Doctorate in Genetics, Molecular and Cellular Biology. She is component of Scientific Committee of the Interdepartmental Service Center "Laboratorio Energia Nucleare Applicata ( LENA) ". She is coordinator for the Faculty of Erasmus and Erasmus Placement UE Program. Her main interests at the moment are in the fields of neurobiology, neurooncology and radiobiology concern key-topics in cell biology - such as cellular organisation, activation, differentiation, cellular function, bystander effect - that are analysed in cellular systems under normal, experimental and pathological conditions both "in vitro" and "in vivo. She has acquired a vast experience in immunocytochemical and histochemical approaches as well as in electron microscopy, flow cytometry, and computer-assisted image analysis applied to identify and characterise specific cell components and to investigate their morphological changes and/or abnormalities. The scientific activity, which involves an active collaboration with several national and international Laboratories, is documented by 183 "in extenso" papers and by 275 comunications presented at national and international scientific meetings.
Since 1990, the activity of our research group is primarily devoted to basic research in the field of neuro-oncology. Significant data were obtained for the study of new markers of proliferation in glial tumors of high and low grade, balancing proliferation and apoptosis and the response of malignant glioblastoma cells after exposure to ionizing radiation; immunobiology of malignant tumors; serum levels of cytokines and adhesion molecules (ICAM-I) in patients with these diseases; bystander effect induced by gamma radiation in different lines of human glioblastoma evaluating cell survival and the release of cytokines (IL-8, IL-6 , ...) and their receptors. Proteins such as calreticulina, Hsp70, HMGB1, released after cell death induced by combined treatment (radiation + chemotherapy drugs) have been studied with subsequent stimulation of immune system cells, to activate mechanisms of elimination of cancer cells.
A line of current research is about the cytotoxic effect of magnetic nanoparticles in cells of astrocytic tumors and in a subsequent in vivo study to determine the toxicity of these particles and the risks to human health. The development of basic knowledge of the interaction, uptake and cytotoxicity of magnetic nanoparticles in cell cultures of astrocytic tumors may develop new combination therapies for the treatment of patients with malignant astrocytic tumors. This work is in collaboration with prestigious Italian and foreign laboratories.

Nano R, Lascialfari A, Corti M, Paolini A, Pasi F, Corbella F, DI Liberto R. New frontiers for astrocytic tumours. Anticancer Res. 2012 Jul;32(7):2755-8. PMID: 22753735

Paolini A, Pasi F, Facoetti A, Mazzini G, Corbella F, Di Liberto R, Nano R. Cell death forms and HSP70 expression in U87 cells after ionizing radiation and/or chemotherapy. Anticancer Res. 2011 Nov;31(11):3727-31. Erratum in: Anticancer Res. 2012 May;32(5):2215. PMID: 22110193

Bertolotti A, Borgogna M, Facoetti A, Marsich E, Nano R. The effects of alginate encapsulation on NIT-1 insulinoma cells: viability, growth and insulin secretion. In Vivo. 2009 Nov-Dec;23(6):929-35. PMID: 20023235

Facoetti A, Mariotti L, Ballarini F, Bertolotti A, Nano R, Pasi F, Ranza E, Ottolenghi A. Experimental and theoretical analysis of cytokine release for the study of radiation-induced bystander effect. Int J Radiat Biol. 2009 Aug;85(8):690-9. PMID: 19637080

Tozzi R, Palladini G, Fallarini S, Nano R, Gatti C, Presotto C, Schiavone A, Micheletti R, Ferrari P, Fogari R, Perlini S. Matrix metalloprotease activity is enhanced in the compensated but not in the decompensated phase of pressure overload hypertrophy. Am J Hypertens. 2007 Jun;20(6):663-9 PMID: 17531925

Comincini S, Chiarelli LR, Zelini P, Del Vecchio I, Azzalin A, Arias A, Ferrara V, Rognoni P, Dipoto A, Nano R, Valentini G, Ferretti L.
Oncol Rep. 2006 Dec;16(6):1325-32. Nuclear mRNA retention and aberrant doppel protein expression in human astrocytic tumor cells. PMID: 17089057

Azzalin A, Ferrara V, Arias A, Cerri S, Avella D, Pisu MB, Nano R, Bernocchi G, Ferretti L, Comincini S. Interaction between the cellular prion (PrPC) and the 2P domain K+ channel TREK-1 protein. Biochem Biophys Res Commun. 2006 Jul 21;346(1):108-15. Epub 2006 May 24. PMID: 16750514

Facoetti A, Nano R, Zelini P, Morbini P, Benericetti E, Ceroni M, Campoli M, Ferrone S. Human leukocyte antigen and antigen processing machinery component defects in astrocytic tumors. Clin Cancer Res. 2005 Dec 1;11(23):8304-11. PMID: 16322289

Perlini S, Palladini G, Ferrero I, Tozzi R, Fallarini S, Facoetti A, Nano R, Clari F, Busca G, Fogari R, Ferrari AU. Sympathectomy or doxazosin, but not propranolol, blunt myocardial interstitial fibrosis in pressure-overload hypertrophy. Hypertension. 2005 Nov;46(5):1213-8. Epub 2005 Oct 10. PMID: 16216989

Balegno S, Ceroni M, Corato M, Franciotta D, Giometto B, Marinu-Aktipu K, Nano R. Antibodies to cerebellar nerve fibres in two patients with paraneoplastic cerebellar ataxia. Anticancer Res. 2005 Sep-Oct;25(5):3211-4. PMID16101129

Nano R, Ceroni M. Funct Neurol. 2005 Jan-Mar;20(1):39-42. Review. PMID15948568
Travaglino E, Comincini S, Benatti C, Azzalin A, Nano R, Rosti V, Ferretti L, Invernizzi R. Overexpression of the Doppel protein in acute myeloid leukaemias and myelodysplastic syndromes.
Br J Haematol. 2005 Mar;128(6):877-84. PMID: 15755294

Corato M, Marinou-Aktipi K, Nano R, Giometto B, Cereda C, Natoli G, Facoetti A, Ceroni M. Paraneoplastic brainstem encephalitis in a patient with malignant fibrous histiocytoma and atypical anti-neuronal antibodies. J Neurol. 2004 Nov;251(11):1415-7 PMID15592744

Rindi G, Civallero M, Candusso ME, Marchetti A, Klersy C, Nano R, Leiter AB. Sudden onset of colitis after ablation of secretin-expressing lymphocytes in transgenic mice. Exp Biol Med (Maywood). 2004 Sep;229(8):826-34. PMID: 15337838

Comincini S, Facoetti A, Del Vecchio I, Peoc'h K, Laplanche JL, Magrassi L, Ceroni M, Ferretti L, Nano R. Differential expression of the prion-like protein doppel gene (PRND) in astrocytomas: a new molecular marker potentially involved in tumor progression. Anticancer Res. 2004 May-Jun;24(3a):1507-17 PMID: 15274317

Nano R, Invernizzi R, Facoetti A, Raimondi E, Moralli D, Gerzeli G. Quantification of the DHFR gene in blast cells of leukaemia patients by fluorescence in situ hybridisation. Anticancer Res. 2003 Sep-Oct;23(5A):3883-7. PMID: 14666692

Nano R, Barni S, Chiari P, Pinelli T, Fossati F, Altieri S, Zonta C, Prati U, Roveda L, Zonta A. Efficacy of boron neutron capture therapy on liver metastases of colon adenocarcinoma: optical and ultrastructural study in the rat. Oncol Rep. 2004 Jan;11(1):149-53 PMID: 14654918

Nano R, Balegno S, Vaccarone R, Corato M, Ceroni M. Detection of paraneoplastic anti-neuronal-specific antibodies: comparison of different immunohistochemical techniques. Anticancer Res. 2003 May-Jun;23(3B):2377-81. PMID: 12894517

Invernizzi R, Comincini S, Travaglino E, Facoetti A, Ramajoli I, Nano R. Defective expression of the dihydrofolate reductase gene in patients with the 5q- syndrome. Haematologica. 2003 Apr;88(4):471-4 PMID: 12681977

Croce AC, Fiorani S, Locatelli D, Nano R, Ceroni M, Tancioni F, Giombelli E, Benericetti E, Bottiroli G. Diagnostic potential of autofluorescence for an assisted intraoperative delineation of glioblastoma resection margins. Photochem Photobiol. 2003 Mar;77(3):309-18. PMID12685660
No projects are available to students for the current accademic year.