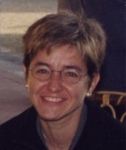 Silvia Parolini
e-mail:
parolini AT med.unibs.it
affiliation:
Università di Brescia
research area(s):
Immunity And Infection, Molecular Biology
Course:
Molecular Genetics, Biotechnologies and Experimental Medicine
University/Istitution:
Università di Brescia
1986 Degree in Biological Sciences, University of Milan, Italy
1988 Researcher, University of Brescia, Italy
2004 Associate Professor of Histology, University of Brescia
From 1995 to 1998 three-year stage at the Department of Experimental Medicine, University of Genoa, Italy, Director Prof. Alessandro Moretta, working on human Natural Killer (NK) cells. In particular she specialized in the techniques of generation of monoclonal antibodies specific for human NK receptors and of functional and phenotypical analysis of polyclonal and clonal NK cells.
Since 1999 she has continued to collaborate with Prof. Alessandro Moretta. In the same year she began the collaboration with Clinical Pediatric Institute of the University of Brescia, working in the field of primary immunodeficiencies with Prof. Luigi Notarangelo and with Prof. Raffaele Badolato.

In our laboratory we analyze phenotypical and functional analysis of human NK cells in patients affected by primary immunodeficiencies (affected by Hermansky-Pudlak syndrome type 2, STAT-1 defect, Pallidin mutation, WIP defect).
Recently we analyze also the expression pattern and the function of inhibitory and activating NK receptors in NK cells different subsets derived from patients with epithelial ovarian carcinoma subjected to primary surgery. A special focus is made on the interaction between inhibitory/activating NK receptors and HLA class I molecules/tumoral ligands to better understand NK-mediated lysis mechanisms that may reflect a different involvement of these receptors in controlling the process of tumor growth.
These immunological analyses are possible thanks to the isolation in our laboratory of monoclonal antibodies that can be used in this particular type of experiments in which most commercially available reagents cannot be used.
Moreover our research group has identified novel NK cell receptors and markers allowing a further and better characterization of different human NK cells subsets by generation and isolation of monoclonal antibodies in our laboratory.

Parolini S, Santoro A, Marcenaro E, Luini W, Massardi L, Facchetti F, Communi D, Parmentier M, Majorana A, Sironi M, Tabellini G, Moretta A , Sozzani S
"The role of chemerin in the co-localization of NK and dendritic cell subsets into inflamed tissues"
BLOOD, 109(9), 3625-32, 2007.

Castriconi R, Dondero A, Cantoni C, Della Chiesa M, Prato C, Nanni M, Fiorini M, Parolini S, Moretta L, Notarangelo Luigi D, Moretta A, Bottino C
"Functional Characterization Of Natural Killer Cells In Type I Leukocyte Adhesion Deficiency"
BLOOD, 109(11), 4873-81, 2007.

Badolato R., Parolini S.
"Novel insights from adaptor protein 3 complex deficiency"
J. ALLERGY CLIN. IMMUNOL. , REVIEW. 120(4), 735-41; QUIZ 742-3, 2007.

Moretta A, Marcenaro E, Parolini S, Ferlazzo G, Moretta L.
"NK cells at the interface between innate and adaptive immunity."
CELL DEATH DIFFER.,15(2),226-33, 2008.

Della Chiesa M*, Falco M*, Parolini S*, Bellora F, Petretto A, Romeo E, Balsamo M, Gambarotti M, Scordamaglia F, Tabellini G, Facchetti F, Vermi W, Bottino C, Moretta A, Vitale M.
"GPR56 as a novel marker identifying the CD56dull CD16+ NK cell subset both in blood stream and in inflamed peripheral tissues."
INT. IMMUNOL.,22(2), 91-100, 2010.
*These authors contributed equally to this work

Vairo D, Tassone L, Tabellini G, Tamassia N, Gasperini S, Bazzoni F, Plebani A, Porta F, Notarangelo LD, Parolini S, Giliani S, Badolato R.
"Severe impairment of IFN- and IFN- responses in cells of a patient with a novel STAT1 splicing mutation"
BLOOD. 2011 Aug 18;118(7):1806-17. Epub 2011 Jul 19.

Marcenaro E., Carlomagno S., Pesce S., Della Chiesa M., Parolini S., Moretta A., Sivori S.
"Role of NK cells in viral infections"
IMMUNOTHERAPY. 2011 Sep;3(9):1075-86.

G. Lanzi D. Moratto, D. Vairo, S. Masneri, O. Delmonte, T. Paganini, S. Parolini, G. Tabellini, C. Mazza, G. Savoldi, D. Montin, S. Martino, P. Tovo, I.M. Pessach, M.J. Massaad, N. Ramesh, F. Porta, A. Plebani, L.D. Notarangelo, R.S. Geha, S. Giliani
"A novel primary immunodeficiency due to deficiency in the WASP interacting protein WIP"
JOURNAL OF EXPERIMENTAL MEDICINE, 2012 Jan 16;209(1):29-34.

Badolato R, Prandini A, Caracciolo S, Colombo F, Tabellini G, Giacomelli M, Cantarini ME, Pession A, Bell CJ, Dinwiddie, DL, Miller NA, Hateley SL, Saunders CJ, Zhang L, Schroth, GP, Plebani A, Parolini S, Kingsmore SF
"Exome sequencing reveals a pallidin mutation in a Hermansky-Pudlak-like primary immunodeficiency syndrome."
BLOOD, 2012, 119(13), 3185-3187

No projects are available to students for the current accademic year.