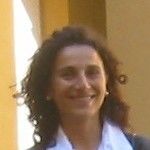 Ornella Cazzalini
e-mail:
ornella.cazzalini AT unipv.it
affiliation:
Department of Molecular Medicine, UNIPV
research area(s):
Cancer Biology, Experimental Medicine
Course:
Genetics, Molecular and Cellular Biology
University/Istitution:
Università di Pavia
ACADEMIC POSITION

Researcher
Department of Molecular Medicine, University of Pavia, Via Ferrata 9, 27100 Pavia, Italy.
Tel. (office) +39 0382-986844
Tel. (lab) +39 0382-986338
Fax: +39 0382-986893
e-mail: ornella.cazzalini@unipv.it



PROFESSIONAL EXPERIENCE


From 2015 – Professor and Member of the Board in Post-Graduate School of Clinical Biochemistry.

From 2011 – Member of the Academic board of the PhD course "Genetica, Biologia Molecolare e Cellulare".

From 2005 – Professor and Member of the Board of the Post-Graduate School in Clinical Pathology

Since 2005 – Researcher at the Medical Faculty, General Pathology, University of Pavia, Italy.

1998 - "Funzionario Tecnico" at the Medical Faculty, Institute of General Pathology, University of Pavia, Italy.

1998 – Ph.D. in Experimental Physiopathology.

1996-97 – Visiting scientist at the Unité de Biochimie Physiologique, Université Catholique di Louvain la Neuve (Belgio).

1995 - Visiting scientist at the Department of Biochemistry and Molecular Biology, University of Bari.

1994 - Enrolment in the Ordine dei Biologi.

1993 - State examination.

1992 - Graduates in Biological Sciences, University of Pavia, Italy.

TECHNOLOGY TRANSFER
2013 - Application for the patent registration entitled: "Metodo per la previsione e la rilevazione delle allergie" - "Method for the allergies prediction and detection".
Number of application: MI2013A001094.
MITOCHONDRIAL DNA DAMAGE. The role of mitochondrion and mithocondrial DNA (mtDNA) in Friedreich's ataxia was studied at the Institute of Biochemistry and Genetics, University of Louvain, Belgium. Friedreich's ataxia is a mitochondrial disease caused by a mutation in the nuclear genome in the gene encoding frataxin (FRDA). The neurodegeneration observed in Friedreich's ataxia can be well explained on the base of a mitochondrial iron overload responsible for an increased production of highly toxic free radicals. The mtDNA role in the myopathy induced by AZT, a drug used in AIDS disease, was studied in mice muscle and rat myotubes at the Institute of General Pathology, University of Pavia, Italy. These studies correlate morphological and biochemical alterations to mtDNA damage. The lack of molecular relationship between lipid peroxidation and mitochondrial DNA single strand breaks was detected in isolated hepatocytes and mitochondria treated with oxidative agents.
DNA REPAIR AND REPLICATION. The scientific activity has been also focused on the role of p21CDKN1A (p21) protein in the mechanism of repair induced by UV, in replication and in the biological activity of some natural and synthetic compounds.
The antiproliferative effect of beta-carotene has been detected in human fibroblasts. This effect is p21 dependent with the inhibition of the CDK4/cyclin D4 complex and the hypophoforilation of Rb protein. The antiproliferative and pro-apoptotic effects of two anthocyanins (delphinidin and cyanidine) present in blackcurrant were studied. It has been demonstrated the antiproliferative effects of cyanidin and delphinidine in normal human fibroblast and the pro-apoptotic effect of delphinidine in tumour cell lines. The apoptosis was activated through a mitochondrial pathway.
The interaction of Proliferating Cell Nuclear Antigen (PCNA) with p21, a kinase inhibitor has been detected in nucleotide excision repair (NER). Using a p21-GFP fusion protein it has been recently demonstrated that p21 colocalizes with PCNA at DNA replication sites, and that p21 does not interfere with PCNA binding to DNA replication sites, but it inhibits the subsequent association between PCNA and DNA polymerase delta inducing cell cycle arrest in G1/S phase.
The first evidence about the role of p21 in NER was obtained in cultured human fibroblasts in which p21 was deleted by homologous recombination (p21-/-). "p21 null" cells showed an increase in sensibility to UVC radiation together with a decrease in efficiency of DNA repair compared to wild type fibroblasts. It has been demonstrated that p21 is rapidly recruited to UV-induced DNA-damage sites, where it colocalises with PCNA and PCNA-interacting proteins, such as DNA polymerase delta, XPG and CAF-1. The presence of p21, however, does not interfere with DNA repair process. Recently, the results indicate that p21 is required during DNA repair to regulate histone acetyltransferase (HAT) p300 activity by disrupting its interaction with PCNA. Epigenetic modification of PCNA has also been investigated during DNA synthesis, considering the crucial involvement of both transcription factors p300 and CBP. The involvement of p21, in controlling the temporary entry from cell cycle (quiescence) was also studied. Possible effects of p21 on the composition and/or activity of PCNA complexes on DNA repair remain to be clarified by future studies. A the moment, her attention is focused on the protein that binds to damaged DNA (DDB2), which, combined with DDB1 in the complex DDB, exerts a key role in the recognition of DNA damage induced by UV in the Global Genome Repair (GGR-NER). Modifying a conserved region of DDB2, she has found an interaction site for PCNA. Presently, she is investigating the function of this interaction that seems to be necessary for the correct NER process execution and cell cycle progression.
In addition, she is studying in the biological activity of new compounds that have a fluoroquinolone-based structure for their use as photodynamic therapy, with the main goal to investigate their mechanisms of action (cell localization, DNA adducts formation, DNA repair processes activation, apoptosis).
F FOURY, O CAZZALINI
Deletion of the yeast homologue of the human gene associated with Friedreich's ataxia elicits iron accumulation in mitochondria
FEBS Let 411:373-7, 1997

H KOUTNIKOVA, V CAMPUZANO, F FOURY, P DOLLE', O CAZZALINI, M KOENIG
Studies of human, mouse and yeast homologues indicate a mitochondrial function for frataxine
Nat Genet 16:345-51, 1997

LA STIVALA, M SAVIO, S QUARTA, C SCOTTI, O CAZZALINI, L ROSSI, IA.SCOVASSI, R PIZZALA, R MELLI, L BIANCHI, V VANNINI, E PROSPERI
The antiproliferative effect of β-carotene requires p21 waf1/cip1 in normal human fibroblasts
Eur J Biochem 267:2290-6, 2000

LA STIVALA, F RIVA, O CAZZALINI, M SAVIO, E PROSPERI
p21-null human fibroblasts are deficient in nucleotide excision repair downstream the recruitment of PCNA to DNA repair sites
Oncogene 20:563-70, 2001

O CAZZALINI, MC LAZZE', L IAMELE, LA STIVALA, L BIANCHI, P VAGHI, A CORNAGLIA, A CALLIGARO, D CURTI, A ALESSANDRINI, E PROSPERI, V VANNINI
Early effects of AZT on mitochondrial functions in the absence of mitochondrial DNA depletion in rat myotubes
Biochem Pharmacol 62:893-902, 2001

O CAZZALINI, P PERUCCA, F RIVA, LA STIVALA, L BIANCHI, V VANNINI, B DUCOMMUN, E PROSPERI
p21CDKN1A does not interfere with loading of PCNA at DNA replication sites, but inhibits subsequent binding of DNA polymerase δ at the G1/S phase transition
Cell Cycle 2:596-603, 2003


MC LAZZE', M SAVIO, R PIZZALA, O CAZZALINI, P PERUCCA, AI SCOVASSI, LA STIVALA, E PROSPERI
Anthocynins induce cell cycle perturbations and apoptosis in different human cell lines Carcinogenesis 25:1427-33, 2004


P PERUCCA, O CAZZALINI, O MORTUSEWICZ, D NECCHI, M SAVIO, T NARDO, LA STIVALA, H LEONHARDT, MC CARDOSO, E PROSPERI
Spatiotemporal dynamics of p21CDKN1A protein recruitment to DNA damage sites and interaction with proliferating cell nuclear antigen
J Cell Sci 119:1517-27, 2006

O CAZZALINI, P PERUCCA, M SAVIO, D NECCHI, L BIANCHI, LA STIVALA, B DUCOMMUN, AI SCOVASSI, E PROSPERI
Interaction of p21CDKN1A with PCNA regulates the histone acetyltransferase activity of p300 in nucleotide excision repair
Nucleic Acids Res 36:1713-22, 2008

P PERUCCA, O CAZZALINI, M MADINE, M SAVIO, RA LASKEY, V VANNINI, E PROSPERI, LA STIVALA
Loss of p21(CDKN1A) impairs entry to quiescence and activates a DNA damage response in normal fibroblasts induced to quiescence
Cell Cycle 8:105-14, 2009


O CAZZALINI, AI SCOVASSI, M SAVIO, LA STIVALA, E PROSPERI
Multiple roles of the cell cycle inhibitor p21(CDKN1A) in the DNA damage response
Mutat Res 704:12-20, 2010

O CAZZALINI, F DONÀ, M SAVIO, M TILLHON, C MACCARIO, P PERUCCA, LA STIVALA, AI SCOVASSI, E PROSPERI
p21CDKN1A participates in base excision repair by regulating the activity of poly(ADP-ribose) polymerase-1
DNA Repair 9:627-35, 2010

LA STIVALA, O CAZZALINI, E PROSPERI
The cyclin-dependent kinase inhibitor p21CDKN1A as a target of anti-cancer drugs.
Curr Cancer Drug Targets 12:85-96, 2012

M. TILLHON, O. CAZZALINI, T. NARDO, D. NECCHI, S. SOMMATIS, L.A. STIVALA, A.I. SCOVASSI, E. PROSPERI.
p300/CBP acetyl transferases interact with and acetylate the nucleotide excision repair factor XPG.
DNA Repair. 11(10):844-52, 2012

CAZZALINI O, PERUCCA P, MOCCHI R, SOMMATIS S, PROSPERI E, STIVALA LA.
DDB2 association with PCNA is required for its degradation after UV-induced DNA damage.
Cell Cycle. 13(2):240-8, 2014

PERUCCA P, SAVIO M, CAZZALINI O, MOCCHI R, MACCARIO C, SOMMATIS S, FERRARO D, PIZZALA R, PRETALI L, FASANI E, ALBINI A, STIVALA LA.
Structure-activity relationship and role of oxygen in the potential antitumour activity of fluoroquinolones in human epithelial cancer cells.
J Photochem Photobiol B. 140C:57-68, 2014

CAZZALINI O, SOMMATIS S, TILLHON M, DUTTO I, BACHI A, RAPP A, NARDO T, SCOVASSI AI, NECCHI D, CARDOSO MC, STIVALA LA, PROSPERI E.
CBP and p300 acetylate PCNA to link its degradation with nucleotide excision repair synthesis.
Nucleic Acids Res. 42(13):8433-48, 2014

DUTTO I, TILLHON M, CAZZALINI O, STIVALA LA, PROSPERI E.
Biology of the cell cycle inhibitor p21CDKN1A: molecular mechanisms and relevance in chemical toxicology.
Arch Toxicol. 89(2): 155-78, 2015

PERUCCA P, SOMMATIS S, MOCCHI R, PROSPERI E, STIVALA LA, CAZZALINI O.
A DDB2 mutant protein unable to interact with PCNA promotes cell cycle progression of human transformed embryonic kidney cells.
Cell cycle, 14 (24):3920-8, 2015

DUTTO I, SUKHANOVA M, TILLHON M, CAZZALINI O, STIVALA LA, SCOVASSI AI, LAVRIK O, PROSPERI E.
p21CDKN1A regulates the binding of Poly(ADP-Ribose) Polymerase-1 to DNA repair intermediates.
PLoS One. 2016 Jan 5;11(1):e0146031

DUTTO I, CAZZALINI O, STIVALA LA, PROSPERI E.
An improved method for the detection of nucleotide excision repair factors at local UV DNA damage sites.
DNA Repair , 51:79-84, 2017
No projects are available to students for the current accademic year.