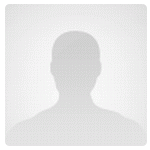 Laura Pagani
e-mail:
laura.pagani AT unipv.it
affiliation:
Università di Pavia
research area(s):
Molecular Biology, Immunity And Infection
Course:
Genetics, Molecular and Cellular Biology
University/Istitution:
Università di Pavia
Laura Pagani is Professor of medical and clinical Microbiology in the Department of Morphological and Clinical Sciences, Unit of Microbiology, at University of Pavia (Italy) and Headmaster of postgraduate school of Microbiology and Virology. She is director of Department of Morphological and Clinical Sciences and of the Microbiology Section of the Department itself (University of Pavia).
Primary responsibility include teaching and research. Professor L. Pagani has acquired a strong background in antibiotic resistance with particular emphasis on beta-lactams. Her research studies include many other issues within the general and clinical microbiology, virology and micology. Professor L. Pagani is author of over 270 publications.

The scientific activity is related to different main topics: new antibacterial agents and the study of mechanisms of resistance in some groups of Gram-positive and Gram-negative microbes; surveillance of resistant strains responsible for HealthCare Associated Infections; biofilm production in Acinetobacter baumannii and Proteus mirabilis clinical isolates; study of E. coli, P. mirabilis, Pseudomonas aeruginosa, A. baumannii isolated in nosocomial settings and Long Term Care Facilities: molecular characterization of resistance strains and characterization of the major clones; typing studies in Gram-negative bacteria by means of PFGE and MLST.
She has developed independent research programs that have been funded by MIUR and also externally.
Membership of Scientific Associations: since 1975 member of Italian Society of Microbiology; since 1991 member of Italian Society of Clinical Microbiologists; since 1992 member of American Society of Microbiology and member of European Society of Clinical Microbiology and Infectious Diseases.

-Endimiani A, Luzzaro F, Migliavacca R, Mantengoli E, Hujer AM, Hujer KM, Pagani L., Bonomo RA, Rossolini GM, Toniolo A.
Spread in an Italian hospital of a clonal Acinetobacter baumannii strain producing the TEM-92 extended-spectrum beta-lactamase.
Antimicrobial Agents Chemotherapy vol. 51, pp. 2211-2214, 2007.
-Migliavacca R, Migliavacca A, Nucleo E, Ciaponi A, Spalla M, De Luca C, Pagani L. Molecular epidemiology of ESbetaL producing P. mirabilis strains from a long-term care and rehabilitation facility in Italy.
New Microbiologica. vol. 30, pp. 362-366, 2007.
-Migliavacca R, Nucleo E, D'Andrea MM, Spalla M, Giani T, Pagani L.
Acquired AmpC type beta-lactamases: an emergine problem in Italian long-term care and rehabilitation facilities.
New Microbiologica. vol. 30, pp. 295-298, 2007.

-Asticcioli S, Nucleo E, Perotti G, Matti C, Sacco L, Pagani L.. Candida albicans in a neonatal intensive care unit: antifungal susceptibility and genotypic analysis.
New Microbiologica 30:303-7, 2007.
-Perotti G, Bernardo ME, Spalla M, Matti C, Stronati M, Pagani L.
Rapid control of two outbreaks of Serratia marcescens in a Northern Italian neonatal intensive care unit
J Chemother. vol 19 (2): pp. 56-60, 2007.
- Luzzaro F, Gesu G, Pagani L, Rossolini G M.
Diagnostica delle ß-lattamasi a spettro esteso (ESBL) nelle Enterobacteriaceae: problemi e raccomandazioni nella realtà epidemiologica italiana.
Microbiologia Medica 2007; 22 (4): 281.
- Rossolini GM, Luzzaro F, Migliavacca R, Mugnaioli C, Pini B, De Luca F, Perilli M, Pollini S, Spalla M, Amicosante G, Toniolo A, Pagani L.
First countrywide survey of acquired metallo-beta-lactamases in gram-negative pathogens in Italy.
Antimicrob Agents Chemother. 2008;52(11):4023-9.
- Nucleo E, Migliavacca R, Balzaretti M, Martino F, Spalla M, Terulla C, Pagani L. Diffusione di Extended-Spectrum-ß-Lattamasi di tipo CTX-M in isolati clinici di E. coli provenienti da strutture di lungodegenza e riabilitazione geriatriche del Nord Italia.
Microbiologia Medica 2008. 23 (3): 139.
- Asticcioli S, Sacco L, Daturi R, Matti C, Nucleo E, Zara F, Pagani L.
Trends in frequency and in vitro antifungal susceptibility patterns of Candida isolates from women attending the STD outpatients clinic of a tertiary care hospital in Northern Italy during the years 2002-2007.
New Microbiologica 2009; 32(2):199-204.
- Locatelli C, Caronte I, Scaccabarozzi L, Migliavacca R, Pagani L, Moroni P.
Extended-spectrum beta-lactamase production in E. coli strains isolated from clinical bovine mastitis.
Vet Res Commun. 2009; 33(1): 141-4.
- Nucleo E, Fugazza G, Migliavacca R, Spalla M, Comelli M, Pagani L, Debiaggi M. Differences in biofilm formation and aggregative adherence between β-lactams susceptible and β-lactamases producing P. mirabilis clinical isolates.
New Microbiologica.2010; 33:37-45.
- Nucleo E, Steffanoni L, Fugazza G, Migliavacca R, Giacobone E, Navarra A, Pagani L, Landini P.
Growth in glucose-based medium and exposure to subinhibitory concentrations of imipenem induce biofilm formation in a multidrug-resistant clinical isolate of Acinetobacter baumannii.
BMC Microbiology. 2009; 22(9) : 270-
- Pasca MR, Degiacomi G, Ribeiro AL, Zara F, De Mori P, Heym B, Mirrione M, Brerra R, Pagani L, Pucillo L, Troupioti P, Makarov V, Cole ST, Riccardi G. Clinical Isolates of Mycobacterium tuberculosis in Four European Hospitals are Uniformly Susceptible to Benzothiazinones.
Antimicrob Agents Chemother. 2010 ; 54 : 1616-1618.
- Fregolino E, Fugazza G, Galano E, Gargiulo V, Landini P, Lanzetta R, Lindner B, Pagani L, Parrilli M, Holst O, De Castro C.
Complete Lipooligosaccharide Structure of the Clinical Isolate Acinetobacter baumannii,
Strain SMAL.
Eur. J. Org. Chem. 2010, 1345–135
M. Tinelli, S. Mannino, S. Lucchi, A. Piatti, L. Pagani, R. D'Angelo, M.Villa, L. Trezzi,M.G. Di Stefano, A. Pavan, L .Macchi (2011). Health Care Acquired Infections in Rehabilitation Units of the Lombardy Region, Italy. INFECTION p. 353 - 358 Vol. 39.

Maria Lina Mezzatesta, Marco Maria D'Andrea, Roberta Migliavacca , Tommaso Giani , Floriana Gona, Elisabetta Nucleo, Giulia Fugazza , Laura Pagani , Gian Maria Rossolini, Stefania Stefani (2012). Epidemiologic characterization and distribution of carbapenem resistant Acinetobacter baumannii clinical isolates in Italy. CLINICAL MICROBIOLOGY AND INFECTION p. 160 - 166 Vol. 18.

G. Brigante,R. Migliavacca,S. Bramati,E. Motta,E. Nucleo,M. Manenti,G. Migliorino,L. Pagani,F. Luzzaro,F. E. Viganò (2012). Emergence and spread of a multidrug-resistant Acinetobacter baumannii clone producing both the carbapenemase OXA-23 and the 16S rRNA methylase ArmA. JOURNAL OF MEDICAL MICROBIOLOGY p. 653 - 661 Vol. 61.

Project Title:
Study of pathogenicity, mechanisms of resistance, persistence and clinical impact of emerging pathogens, iie: Klebsiella pneumoniae, Acinetobacter bau