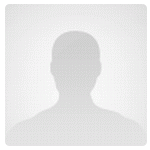 Elena Rossi
e-mail:
elena.rossi AT unipv.it
affiliation:
Università di Pavia
research area(s):
Genetics And Genomics, Molecular Biology
Course:
Genetics, Molecular and Cellular Biology
University/Istitution:
Università di Pavia
Education:
1987: Graduated with honors in Biological Sciences at University of Naples
1991: Post-graduated in "Human Cytogenetic" at the University of Pavia
1997: PhD degree in "Human Patology" at the University of Pavia
Professional experience:
1996-1998: Setting-up of the cytogenetics laboratory at San Raffaele Hospital, Milan, where she was employed in 1997.
1999: employed as Biological technician at the Biology and Medical Genetic Institute, University of Pavia
2001: Biological researcher at the Biology and Medical Genetic Institute, University of Pavia
2002-today: Associate professor of Human Genetics, Faculty of Medicine, at the Biology and Medical Genetic Institute, University of Pavia.

1) cDNAs mapping by FISH analysis
2) Molecular mechanisms at the origin of chromosomal structural rearrangements
3) Screening of patients with idiopathic mental retardation by FISH analysis with specific subtelomeric probes. Subsequently, her activity has been dedicated to the application of the array-CGH technique to the identification of genomic rearrangements in subjects affected by intellectual disability/congenital malformations syndromes and to the identification of the molecular cause on recurrent and non-recurrent imbalances.
4) Application of array-CGH in solid tumors and identification of molecular alterations, prognostically and pathogenetically informative
5) Screening of infertile subjects to identify X-linked genetic factors, involved in male infertility, through the use of a high resolution customized array-CGH platform, specifically designed for the X-chromosome.

Rossi E, Klersy C, Manca R, Zuffardi O, Solcia E. Correlation between genomic alterations assessed by array comparative genomic hybridization, prognostically informative histologic subtype, stage, and patient survival in gastric cancer. Hum Pathol. 2011 Jun 13. [Epub ahead of print]

Tommasi S, Mangia A, Iannelli G, Chiarappa P, Rossi E, Ottini L, Mottolese M, Zoli W, Zuffardi O, Paradiso A. Gene copy number variation in male breast cancer by aCGH. Cell Oncol (Dordr). 2011 May 6. [Epub ahead of print]
Parodi F, Passoni L, Massimo L, Luksch R, Gambini C, Rossi E, Zuffardi O, Pistoia V, Pezzolo A. Identification of novel prognostic markers in relapsing localized resectable neuroblastoma. OMICS. 2011 Mar;15(3):113-21. Epub 2011 Feb 14.

Pezzolo A, Rossi E, Gimelli S, Parodi F, Negri F, Conte M, Pistorio A, Sementa A, Pistoia V, Zuffardi O, Gambini C Presence of 1q gain and absence of 7p gain are new predictors of local or metastatic relapse in localized resectable neuroblastoma. Neuro Oncol. 2009 Apr;11(2):192-200. Epub 2008 Oct 15.

Coldren CD, Lai Z, Shragg P, Rossi E, Glidewell SC, Zuffardi O, Mattina T, Ivy DD, Curfs LM, Mattson SN, Riley EP, Treier M, Grossfeld PD. Chromosomal microarray mapping suggests a role for BSX and Neurogranin in neurocognitive and behavioral defects in the 11q terminal deletion disorder (Jacobsen syndrome). Neurogenetics. 2009 Apr;10(2):89-95. Epub 2008 Oct 15.

Rossi E, Messa J, Zuffardi O. Ring syndrome: still true? J Med Genet. 2009 Jan;46(1):72.

Nucaro AL, Meloni M, Pisano T, Melis P, Rossi E, Rossino R, Corona S, Loi M, Achena F, Zuffardi O, Cianchetti C. Familial translocation t(3;10) (p26.3;p12.31) leading to trisomy 10p12.31-->pter and monosomy 3p26.3-->pter in seven members. Am J Med Genet A. 2008 Dec 15;146A(24):3242-5.

Vetro A, Iasci A, Dal Bello B, Rossi E, Messa J, Montanari L, Cesari S, Zuffardi O A prenatal case of duplication with terminal deletion of 5p not identified by conventional cytogenetics. Prenat Diagn. 2008 Dec;28(12):1171-3.

Rossi E, Verri AP, Patricelli MG, Destefani V, Ricca I, Vetro A, Ciccone R, Giorda R, Toniolo D, Maraschio P, Zuffardi O. A 12Mb deletion at 7q33-q35 associated with autism spectrum disorders and primary amenorrhea. Eur J Med Genet. 2008 Nov-Dec;51(6):631-8. Epub 2008 Jul 16.

Koolen DA, Sharp AJ, Hurst JA, Firth HV, Knight SJ, Goldenberg A, Saugier-Veber P, Pfundt R, Vissers LE, Destrée A, Grisart B, Rooms L, Van der Aa N, Field M, Hackett A, Bell K, Nowaczyk MJ, Mancini GM, Poddighe PJ, Schwartz CE, Rossi E, De Gregori M, Antonacci-Fulton LL, McLellan MD 2nd, Garrett JM, Wiechert MA, Miner TL, Crosby S, Ciccone R, Willatt L, Rauch A, Zenker M, Aradhya S, Manning MA, Strom TM, Wagenstaller J, Krepischi-Santos AC, Vianna-Morgante AM, Rosenberg C, Price SM, Stewart H, Shaw-Smith C, Brunner HG, Wilkie AO, Veltman JA, Zuffardi O, Eichler EE, de Vries BB. Clinical and molecular delineation of the 17q21.31 microdeletion syndrome. J Med Genet. 2008 Nov;45(11):710-20. Epub 2008 Jul 15. Erratum in: J Med Genet. 2009 Aug;46(8):576.

No projects are available to students for the current accademic year.