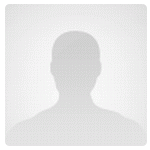 Silvano Riva
e-mail:
riva AT igm.cnr.it
affiliation:
Istituto di Genetica Molecolare CNR Pavia
research area(s):
Cell Biology, Molecular Biology
Course:
Biomolecular Sciences and Biotechnology
University/Istitution:
Istituto Universitario di Studi Superiori, Pavia
Degree in Physics at the University of Milan in 1963.
Career development. Since 1972: CNR Researcher . Since 1991 : Dirigente di Ricerca of CNR
(1987-2002): Director of the Istituto di Genetica Biochimica ed Evoluzionistica of CNR (Pavia)
(2002-2007) Director of the Istituto di Genetica Molecolare- CNR- Pavia

1)DNA replication control in human cells. Dissection of DNA replication origins. Use of human origins for gene therapy and expression of transgenes.
2)RNA metabolism.Role of non-coding RNA. Alternative splicing role in tumor progression.
Ghigna C, Giordano S, Shen H, Benvenuto F, Comoglio P M, Green M, Riva S. Biamonti G. – Cell motility is controlled by SF2/ASF through alternative splicing of the RON proto-oncogene. Mol. Cell :20 . 881-890 (2005)
Abdurashidova G, Radulescu S, Sandoval O, Zahariev S, Danilov M, Demidovich A, Santamaria L, Biamonti G, Riva S, and Falaschi A.- Functional interactions of DNA topoisomerases with a human replication origin.- The EMBO Journal 26:998-1009 (2007).
Falaschi A, Abdurashidova G, Sandoval O, Radulescu S, Biamonti G and Riva S. – Molecular and structural transactions at human DNA replication origins. Cell Cycle 6: 1705-12 (2007)
Comelli L, MarchettiI L, Arosio D, Riva S, Abdurashidova G, Beltram F, and Falaschi A- The homeotic protein HOXC13 is a member of human DNA replication complexes. Cell Cycle 8:3 ; 454-459 (2009)
MARCHETTI L, COMELLI L, D'INNOCENZO B, PUZZI L, LUIN S, AROSIO D, CALVELLO M, MENDOZA-MALDONADO R. PEVERALI F TROVATO F, RIVA S, BIAMONTI G,ABDURASHIDOVA G, BELTRAM F, AND FALASCHI A
Homeotic proteins partecipate in the function of human DNA replication origins.
Nucleic Acids Res. (aug. 2010) pp1-15


Project Title:
Characterization of a human DNA replication origin
Human DNA Replication origins: role in the control of DNA replication and cell cycle under normal and pathological conditions. Use of replication origins in the construction of expression vectors for human cells. Artificial chromosomes. 2) Role of human RNA binding proteins in splicing, in sub-nuclear localization and in the cellular response to stress. The role SR factors in splicing deregulation and in tumor progression
Project Title:
Role of Alternative Splicing in tumor progression