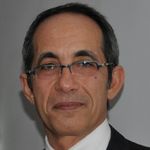 Andrea Giaccari
e-mail:
giaccari AT rm.unicatt.it
affiliation:
Università Cattolica del Sacro Cuore
research area(s):
Experimental Medicine
Course:
Experimental Endocrinology, Metabolism and Endocrine Surgery
University/Istitution:
Università Cattolica del Sacro Cuore
Degrees:
Medical Doctor (1985).
Specialty Board Certificate in Endocrinology (1988).
PhD in Endocrinology and Metabolism (1992).
Past Positions:
Post-Doctoral Fellow (1985-1988) Division of Endocrinology, University of Rome "La Sapienza" Italy. Mentor: D. Andreani
Post-Doctoral Fellow and Research Assistant (1988-1991) Diabetes Division, Univ. of Texas HSC at San Antonio, U.S.A. Mentor: R.A. DeFronzo.
Visiting Scientist and Lecturer (1992) Division of Endocrinology, A. Einstein College of Medicine, Bronx NY, U.S.A. Mentor: L. Rossetti
Juvenile Diabetes Foundation Award Grantee, Istituto Superiore di Sanità, Roma and Division of Endocrinology, University of Rome "La Sapienza" Italy (1992-95)
Assistant Professor of Internal Medicine, Università Cattolica del Sacro Cuore, Rome Italy (1995-2005)

Present Position (since 2005):
Associate Professor of Medicine - Endocrinology
Institute and Department of Endocrinology, Catholic School of Medicine, Rome Italy
Vice Head Physician Division of Endocrinology, Policlinico Gemelli, Rome Italy

Medical Societies Memberships:
Endocrine Society, American Diabetes Association, European Association for the Study of Diabetes, Italian Society of Endocrinology, Italian Diabetes Society

Pharmacological therapy of diabetes (reference expert for the Italian Diabetes Society); Pathogenesis of type 2 diabetes, Glucose-Toxicity, in vivo metabolic studies (glucose clamp) in human subjects and murine models. Nutrition.

1) Padua L, Stålberg E, Caliandro P, Muscogiuri G, Pazzaglia C, Sorice GP, Granata G, Salomone E, Pontecorvi A, Giaccari A. Single-fiber conduction velocity test allows earlier detection of abnormalities in diabetes. Muscle Nerve. 2011 May;43(5):652-6.
2) Muscogiuri G, Kamat A, Balas B, Giaccari A, Defronzo RA, Musi N, Katz MS. β-Adrenergic Responsive Induction of Insulin Resistance in Liver of Aging Rats. Endocr Res. 2011;36(2):74-82.
No projects are available to students for the current accademic year.